Going into the market for bike shoe shopping is not a mean feat. Whether visiting local shops or online websites, you will be bombarded with dozens of potentially fantastic options.
If you have ever come back home with more questions about buying cycling shoes than you had before going shopping, all I can say is that it happens to the best of us.
There are just so many options and features to choose from – the stiffness/flexibility of the sole, cleat system, the closing mechanism (velcro, BOA dials, normal dials, ratchets), price range, biking type, the arch of your feet, insole, outsole and so much more.
To make things easy for you, I have filled this guide with everything I know from experience about buying biking shoes.
I'll start with ranking / reviewing some of my favorite biking shoes you could buy with your eyes closed (but you shouldn't). Next, we'll talk about the factors you should consider to purchase biking shoes that suit you best.
Now, let's find you a snug fit with the best possible quality and stiffest sole within your price range!
Best Cycling Shoes for Entry-Level Road Biking shoes, Ranked! (Under $125)
There's no shortage of entry-level cycling shoes shoes that are worth every penny on the price tag. I had to filter through a list of at least a dozen amazing pairs to find these 9 for you.
The outsole categorizes entry-level cycling shoes, which only use normal or mixed plastic. You'll often find a velcro closure system in this range.
1. Specialized Torch 1.0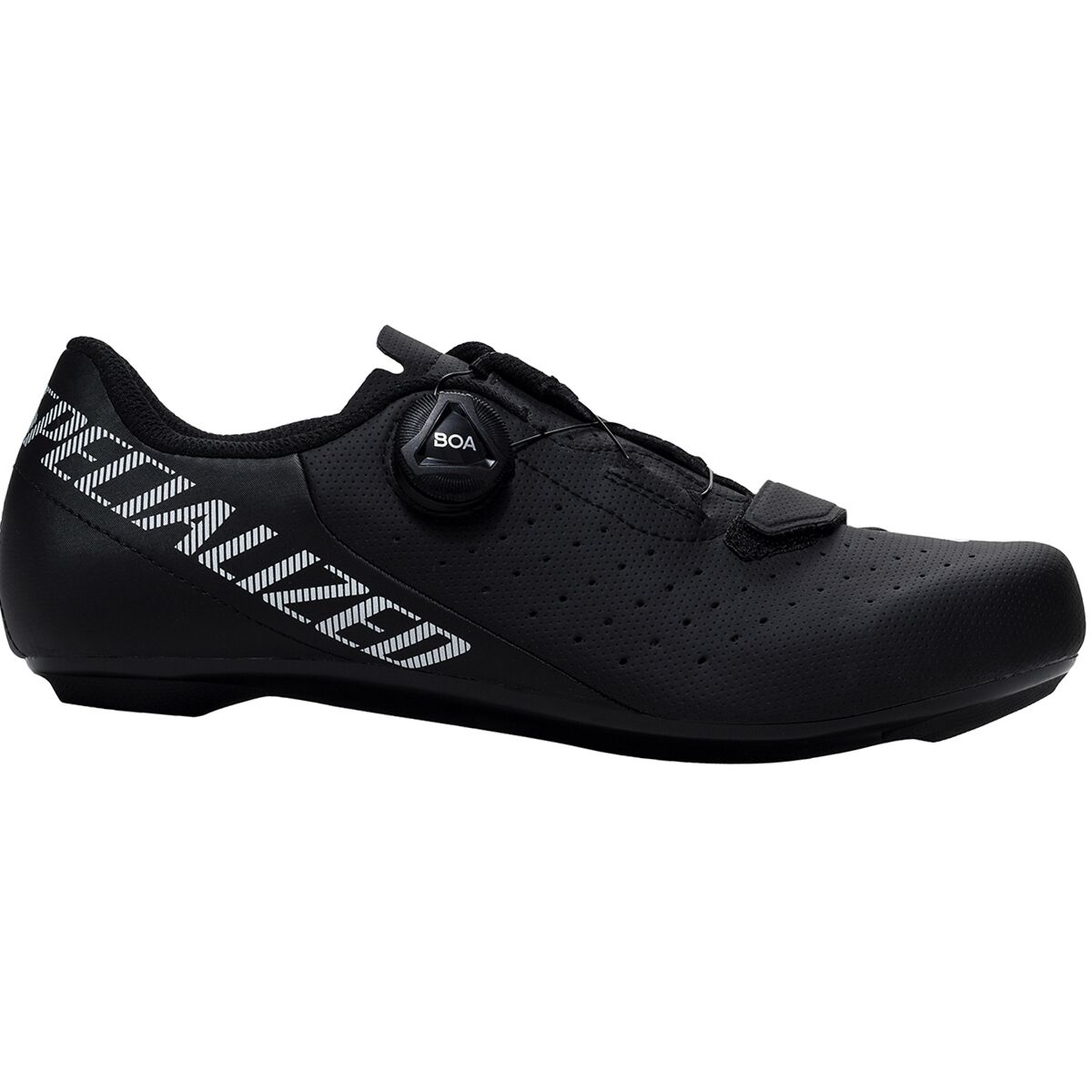 Specialized Torch 1.0 is the best entry-level road biking shoe you can buy in the US markets in 2022. At $120, Torch 1.0 has a BOA dial and velcro straps for added support.
However, this model has no support for a biker's heels, which is scary. Apart from that, it's built for comfort and daily commute.
Buy Specialized Torch 1.0 on:
2. Five Ten Freerider Pro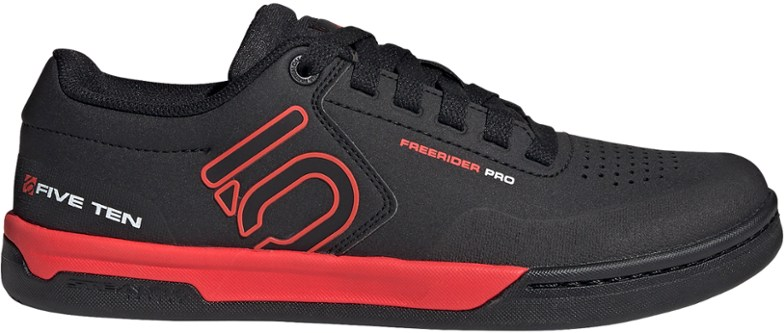 Five Ten Freerider Pro is the best entry-level cycling shoe you can buy for flat pedals. It's not only lightweight with a stiff sole but is comfortable enough to accommodate flat pedals almost effectively.
The shoe is also designed with aesthetics in mind if you commute to the office on your road bike.
Buy Five Ten Freerider Pro on:
3. Shimano RC3 Wide
Shimano RC3 Wide is the best entry-level cycling shoe supporting wider feet. It not only offers wider foot sizes but is generally designed to accommodate a tight and comfortable fit for them.
The closure system on Shimano RC3 Wide is uniquely designed with one BOA circular pedal right in the middle of the shoe.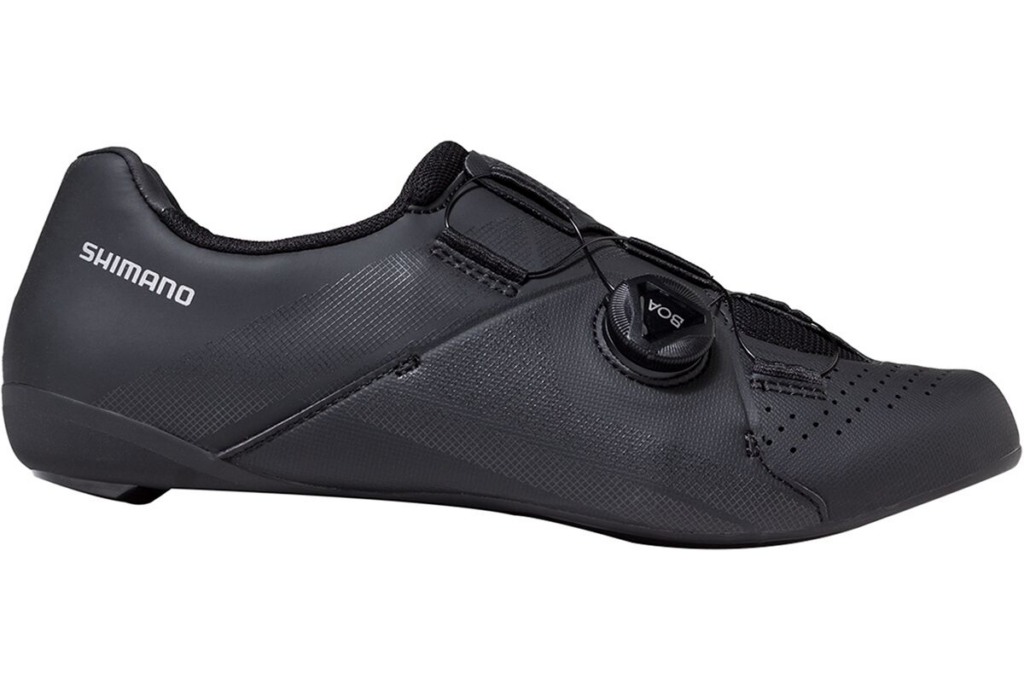 Buy Shimano RC3 on:
If you're willing to spend a few extra bucks, I strongly suggest going with Shimano RC5. They're simply better in every possible way.
4. Fizik Tempo R5 Overcurve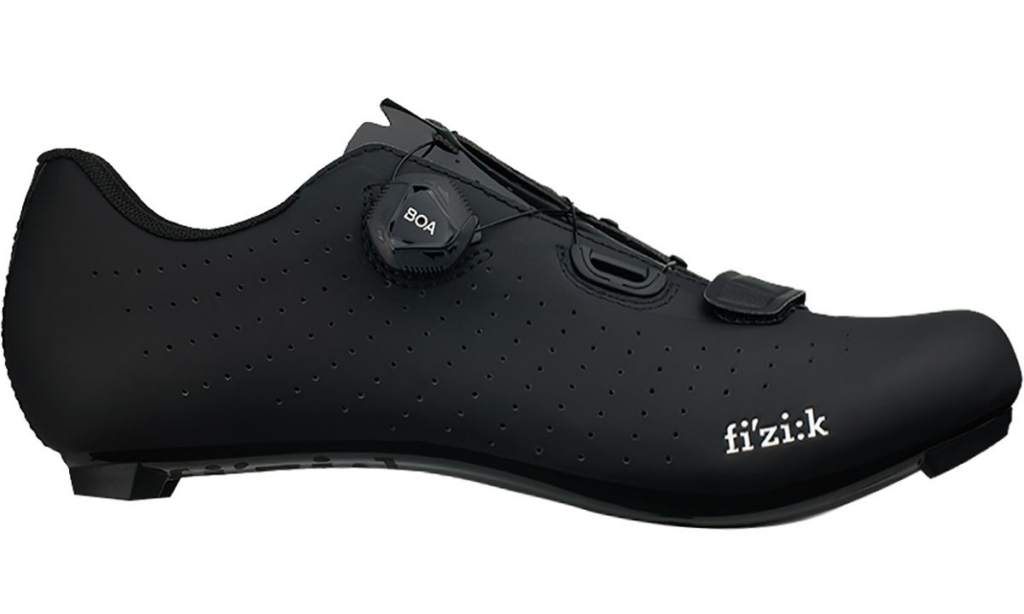 Like Shimano and Specialized, Fizik is in a class of its own. At $120, the Tempo R5 Overcurve has a carbon-reinforced nylon sole which is efficient and comfortable.
As for the closure system, it has a single BOA dial and a velcro strap. The "Overcurve' models are ergonomically designed to accommodate different arch heights. One big downside is that R5 Overcurve is not as lightweight as you'd want.
Buy Fizik Tempo R5 Overcurve on:
In this price range, you can also look at Fizik Tempo R5 Powerstrap if Overcurve is different from your usual style.
Other Amazing Entry-Level Shoes You Could Buy:
Bont Riot Buckle
Scott Road Comp BOA
Ride Concepts Hellion Elite
Read More: Find Out If You Should Get an Aero Helmet & How to Choose The Best One!
Best Mid-Range Cycling Shoes, Ranked! (Under $300)
You'll start getting outsoles made of carbon composite material and maybe even carbon fiber at the higher end in this range. Mid-range is where you'll find the best road biking shoe – lighter, stiffer, and affordable.
1. Specialized Torch 3.0
Once again, Specialized is a category-leading choice for me.
Specialized Torch 3.0 are the best mid-range biking shoes available in the US markets in 2022 despite being on the pricier end of the spectrum at $230. It features the twin-closure BOA dial for better grip.
Additionally, it's ergonomically designed to align your hip, knee, and foot to result in a power surge when pedaling. The shoe comes in three color options and almost all standard sizes, including half sizes.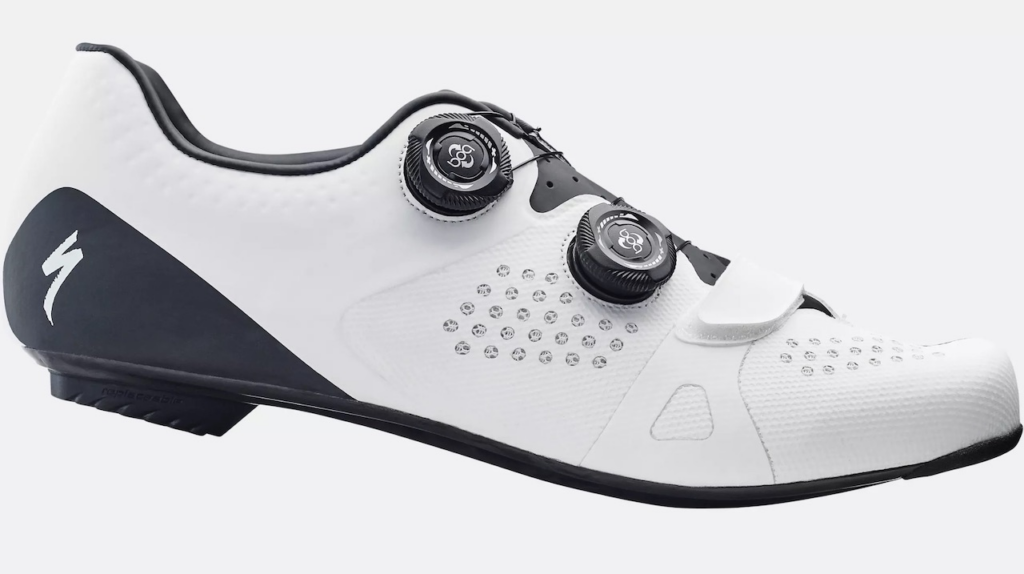 Buy Specialized Torch 3.0 on:
2. Bont Riot Road+ Boa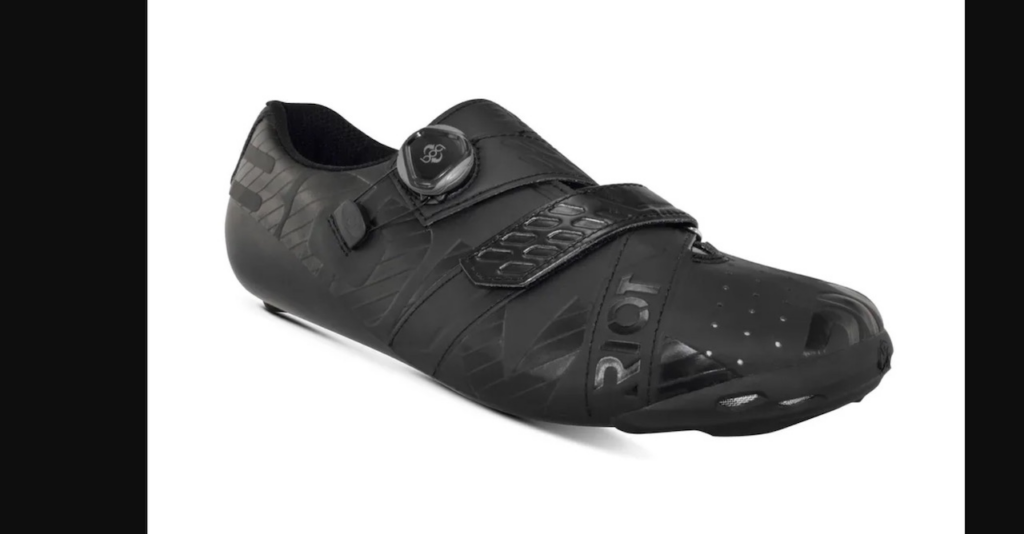 Bont's Riot Road+ might have an MRP of about $200, but you can easily find them priced at around $120 – $130 with a discount. The single-dial BOA enclosure on the shoe is efficient at making hotspots to maintain a snug fit around your feet.
The outsole is extremely stiff, while the insole is heat-mouldable at both the shop and your home. Bont allegedly claims Riot Road+ offers the most anatomically accurate fit among other shoes for road biking.
Buy Bont Riot Road+Boa on:
3. Fizik R3 Aria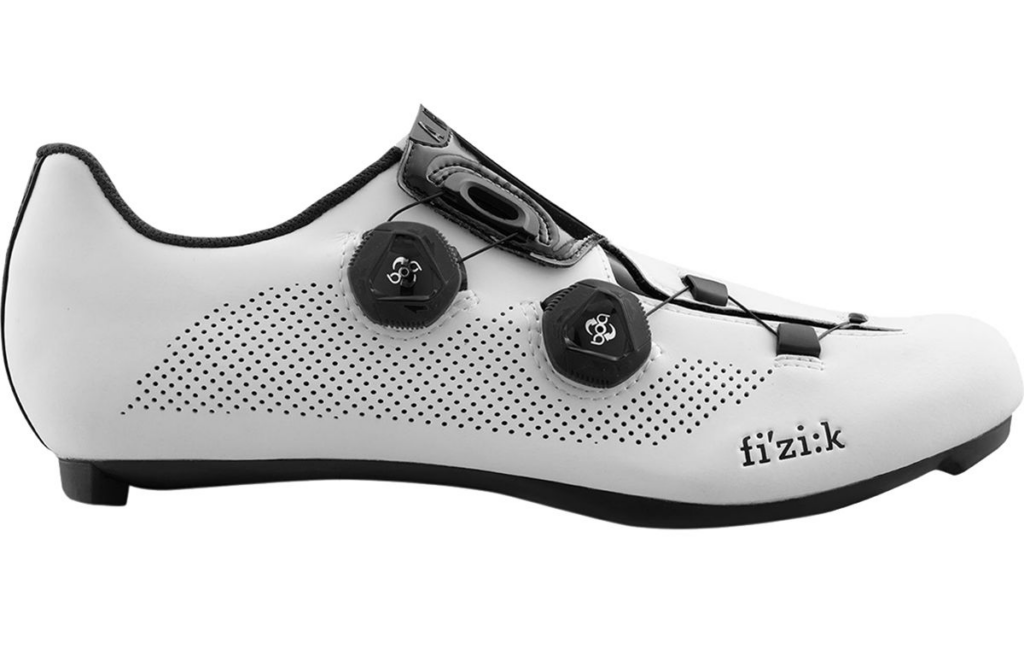 Like Specialized and Lake, Fizik's cycling shoes are a fan favorite. The R3 Aria is well-known for its famed Microtex material for the uppers and sleek yet ergonomic product design.
Despite the deceptive design, R3 Aria is lightweight and extremely durable, especially because it offers a carbon composite sole. It also comes with a 2-dial BOA closure system to ensure you get the snug fit you want.
Buy Fizik R3 Aria on:
4. Sidi Alba 2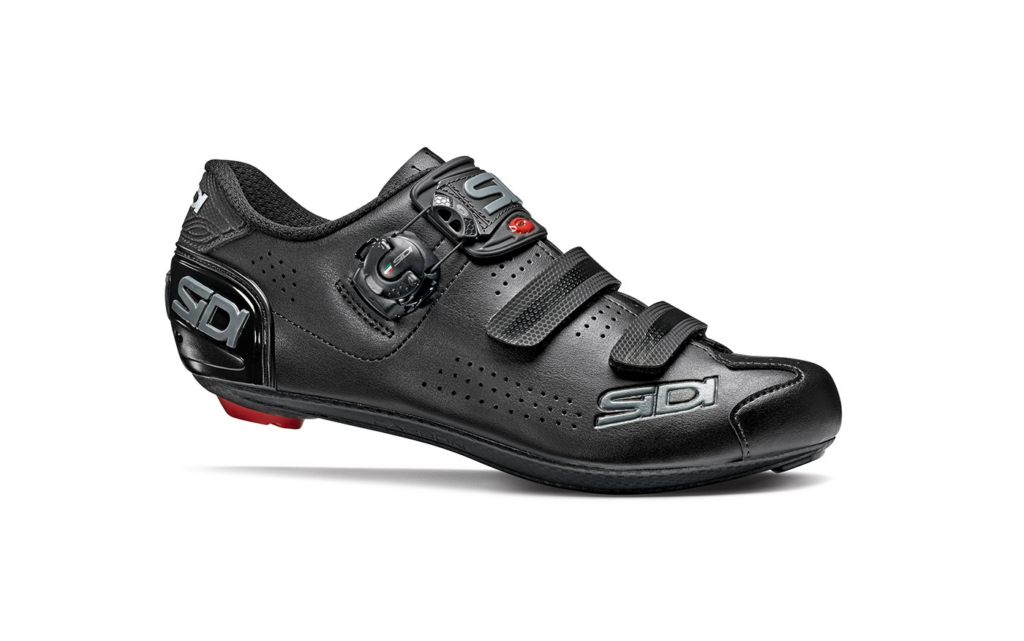 At $270, ALBA 2 by Sidi barely made this mid-range price list. Beyond the price tag, it's most certainly a worthy buy. Sidi has made a name for itself with its robust and high-performance, durable products. And ALBA 2 is just that, if not more.
It offers an outside sole that you'll find in the high-end cycling shoes – the Millennium 4 Carbon Composite. While the ALBA 2 doesn't have BOA, it comes with the Techno 3 dial enclosure, serving the same purpose.
Buy Sidi Alba 2 on:
Best High-End Cycling Shoes, Ranked! (Under $600)
Let's be honest, most of you are not gonna require any of these but they are sure fun to look at. High-end bike shoes are used by professionals. They're famous for being the lightest and equipped with the stiffest carbon fiber soles.
1. Specialized S-Works Ares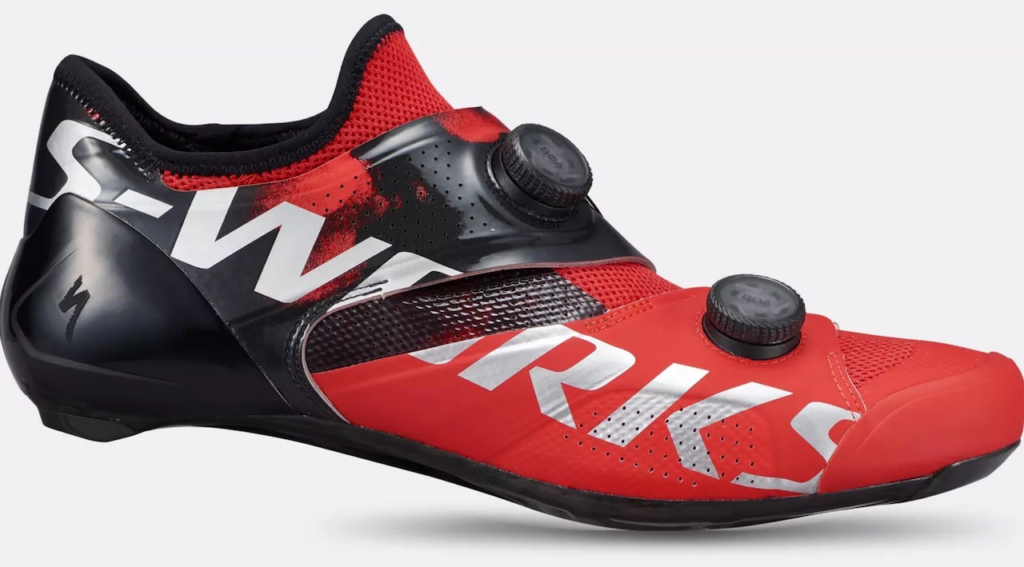 Specialized S-Works Ares is the best high-end road cycling shoe under $500 in the US in 2022. At only $340, its weight and build quality are well-balanced. The new two-dial BOA closure in S-Works Ares ensures the most secure fit in cycling shoes by applying equal pressure across the foot.
The only downside of Ares is that it doesn't work for everyone. You'll have to have a certain arch height and angle to enjoy most of its benefits.
Buy Specialized S-Works Ares on:
2. Bont Vaypor S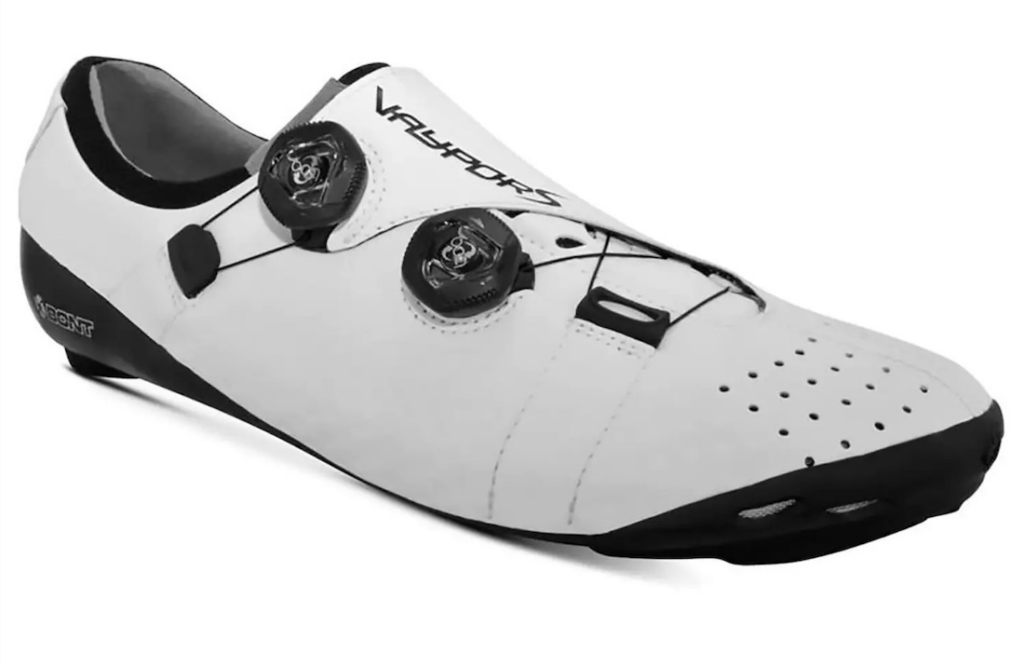 At only $262, Bont's Vaypor S barely qualifies as a high-end road biking shoe. But you shouldn't judge a cycling shoe by its price. It's a semi-customizable shoe that offers a heat-moldable sole. You can customize this shoe innumerable times at home using your over for 15 to 20 minutes at 160 degrees.
Buy Bont Vaypor S:
3. Giro Imperial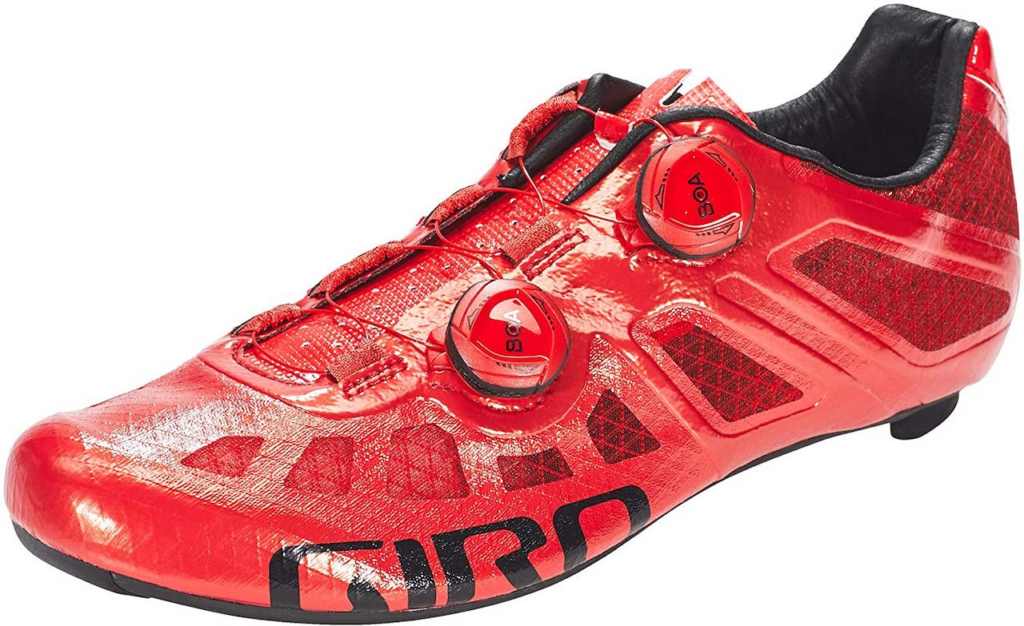 At $380, Giro's Imperial Giro has taken its own take on the twin-BOA dial mechanism that started with Specialized Ares, although they do it slightly differently.
Nonetheless, they have achieved the same effect – reducing hot spots and constant pressure across the foot. The pair is ergonomically designed to be extremely lightweight and includes multiple meshes for comfort.
Buy Giro Imperial:
4. Lake CX403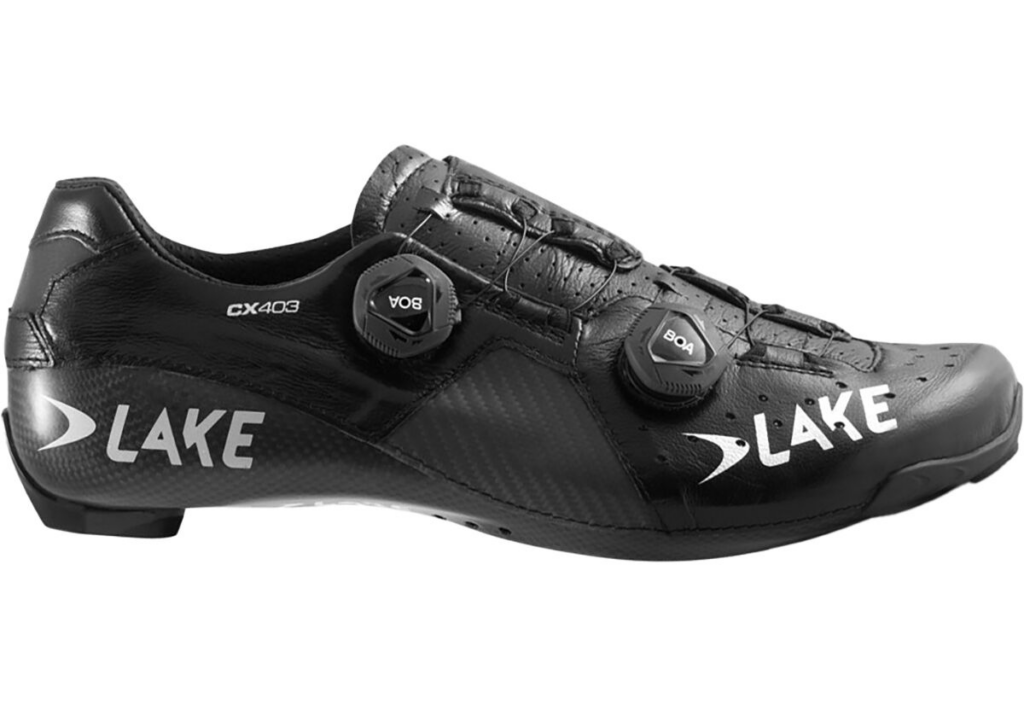 At $550, Lake CX403 is an absolute beast, even among the high-end road bike shoes. Despite its steep price tag, you'll not hear a single complaint from Lake's riders.
The outsole of this shoe is very stiff, and the insole is heat mouldable. It's ergonomically designed to fit well using BOA dials, and the construction quality is impeccable.
However, they're designed for competitive cycling and not particularly for biking / spriting every day.
Buy Lake CX403:
Read More: Bike Handle Grips Purchase Guide: Best Grips & How to choose them?
Buyer's Guide to Road Cycling Shoes
1. Pedalling Mechanism & Compatibility
Cleats are part of clipless pedals that can be bolted onto your cycling shoes. It latches onto clipless pedals and provides much better control when pedaling. In short, it's super important that you get this ride.
There are two types of mechanisms 2-bolt and 3-bolt. Most road shoes for biking-only and competitive purposes come with 3-bolt systems, while off-roading and mountain biking shoes come with 2-bolt systems.
You could also get a pair with a hybrid mechanism compatible with both 2-bolt and 3-bolt cleats.
2. Closing Mechanism
Road bike shoes have four major closing mechanisms – velcro, laces, ratchets, and dials.
A. Velcro Straps
You'll find velcro in cheaper shoes (around $50) or a few high-end ones. It's extremely lightweight and suitable for cycling shoes.
Velcro can be adjusted on the go, but it's harder to do so with clipless pedals. The biggest issue with the velcro mechanism is that it loses its effectiveness over time.
B. Laces
The good ol' laces are quite famous among road biking enthusiasts. Despite their old-school look, they're pretty efficient.
Laces are quite cheap and super lightweight. The only issue is that they cannot be adjusted on the go.
C. Ratchets
Ratchets are upgraded velcros that you mostly find in ice skating shoes. They can also be adjusted on the go and often come in mid-range biking shoes. Their locking mechanism is better than velcro and doesn't lose effectiveness.
D. Dials
Finally, dials are the most expensive and most efficient among locking mechanisms, especially BOA dials. They're lightweight and can be adjusted on the go.
More importantly, the dials are quite precise. You can adjust the fit down to a single millimeter which sounds good in theory but is even better in reality.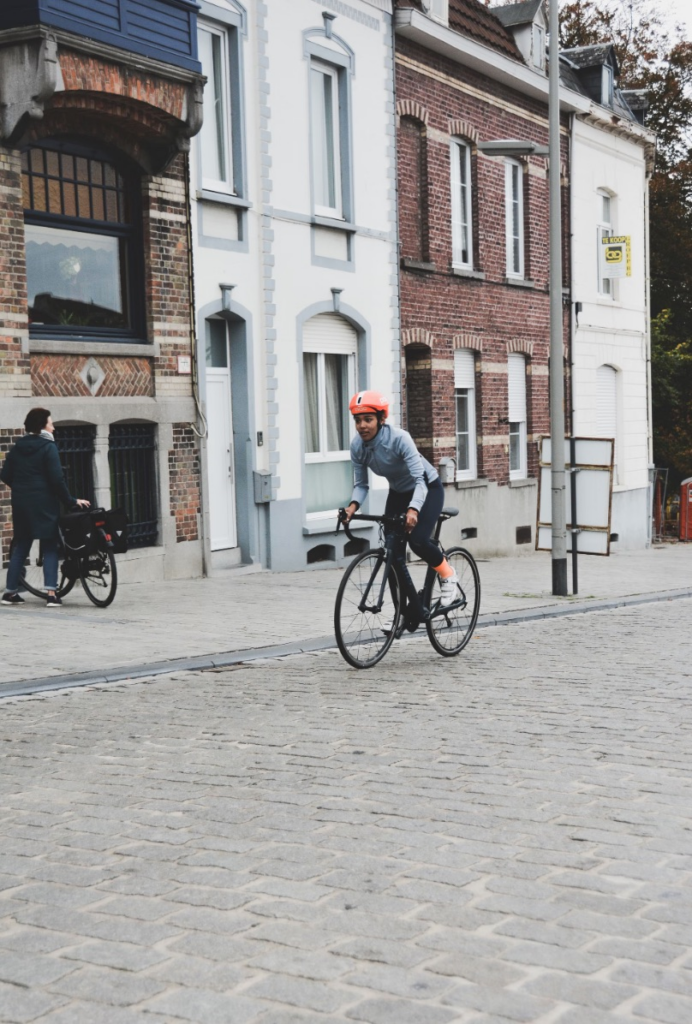 3. Fitting of Your Shoe
It goes without saying that your road bike shoes should be a snug fit. It should neither be loose (have space between the shoe and your feet nor too tight.
Dials are considered the best among fitting mechanisms, as you could adjust fitting down to a millimeter.
Your toes should have little wiggle room in an ideal fitting, but your heels must not be moving up and down inside the shoe.
4. Sole & Cleats
Your outsole has features that matter the most in biking shoes – cleats, treads, and sole flexibility.
Now, we have already discussed the cleats and pedaling mechanism. As for treads, there won't be any. Road cycle shoes are known for their smooth and tread-free outsoles, making them perfect for sprinting and extremely bad for off-roading.
The sole of your road bike shoes must be as stiff and of high quality as possible. Outsoles of a standard sneaker (training shoes) will bend when you pedal, making them feel heavier, and you'll feel some resistance when pedaling.
That's why cycling shoes are made to be stiff and lightweight, so they efficiently transfer your energy when you pedal. The quality of the outsole starts from synthetic resins (nylon) to carbon composite and finally to the premium options such as carbon fiber.
Now, there are two downsides to this that you should be wary about:
First, ill-engineered carbon soles that are ultra-stiff can be uncomfortable and harmful to your feet.
Second, when we say a stiff sole efficiently transfers energy between your foot and the pedal, it goes both ways. This means you'll be feeling the road vibrations and pushbacks much more prominently. This usually causes inexperienced riders to fatigue really quickly.
5. Price Range & Requirements
You don't need an expensive pair of cycling shoes initially. I suggest you carefully make your budget and buy entry-level shoes before moving to mid-range.
And unless you're going on the Tour de France or something like that, you'll likely not move up from mid-range. It's the perfect blend of cost-effectiveness and build quality.
You should also look for shoes that fill your requirement, especially if you have a flat or wider foot, instead of choosing based on extravagant features.
6. Insoles
Most shoes come with a standard flat insole which isn't the most comfortable option. You must get an insole upgrade whenever possible. Arched insoles are always the best option.
You should look for manufacturers that make arched cycling shoes in your price range. Verify beforehand if the insoles are suitable for your particular conditions or not.
If you're a flat foot or have wide/large feet, I suggest you look into road bike shoes manufactured by Lake.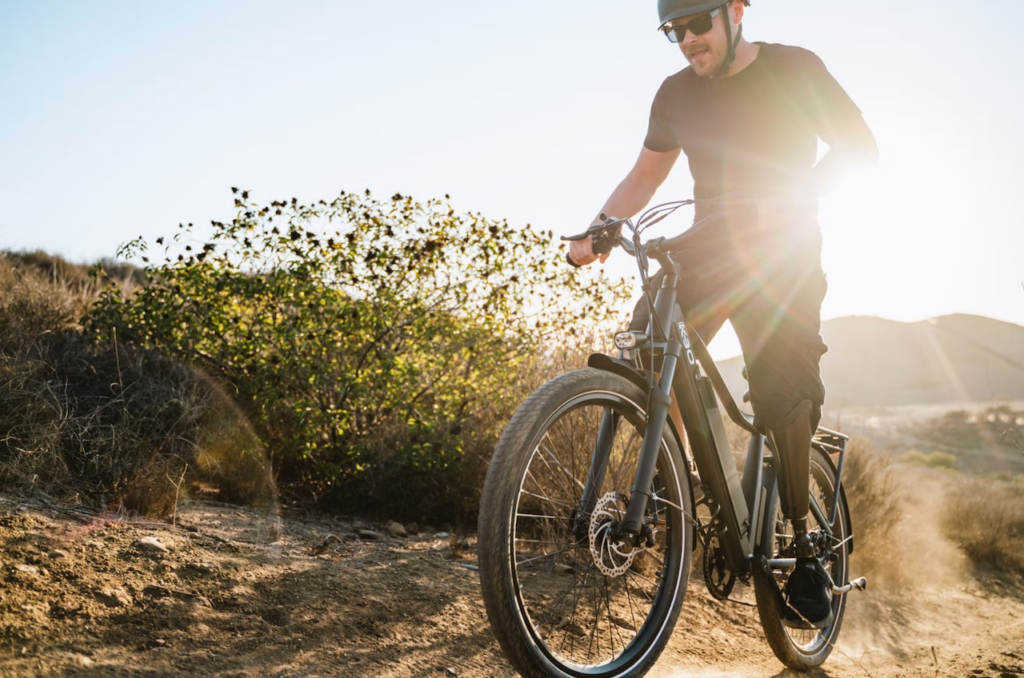 7. Try, Before You Buy
There's a lot to consider when fitting – shoe size, fastening systems, arch heights, and much more. You shouldn't go with your old shoe size either because these things do change over time.
It's best to go to your local gym shop and try some cycling shoes on for size. You'll get half sizes if you're buying expensive ones, but that won't happen with cheaper options. So, if you're stuck between two whole sizes, I suggest you size down instead of sizing up.
Read More: Beginner's Guide to Biking Shoes: Which Pair Should You Buy?
Frequently Asked Questions
1. Do road bike shoes make a difference? Do I need cycling shoes?
Road cycling shoes do make a significant difference when you're riding. They have stiffer soles than average sneakers (training shoes), which aid during sprinting. They also help you latch onto the pedals using cleats, allowing you to push and pull the pedal much more efficiently.
Additionally, if you're going to be doing mixed biking that involves mixed biking, mountain biking, commuting, and off-roading along with road biking, I suggest you buy a pair of off-road or MTB shoes instead of a pair designed for road biking.
2. Can you use normal shoes on a road bike?
You can use normal shoes on a road bike without affecting the quality of your ride. Biking shoes engineered for specific purposes are only necessary if you're trying to get into the "sport" where you'll be riding either competitively or at least intensely.
3. Why do bikers use clip-in shoes?
Bikers use special biking shoes with cleats to clip onto the pedals. This helps maintain optimal position on top of the pedals while transferring energy as efficiently as possible. Additionally, you can easily pull (or push) the pedals up (or down) when they're bolted to your feet.
4. Do expensive bike shoes make a difference?
Expensive biking shoes make a difference but only for professionals and competitive bikers because the correlation between the efficiency of a pair of biking shoes and its cost is not linear. Expensive biking shoes are extremely lightweight, better built, and the stiffest carbon fiber material available.
5. What color should biking shoes be?
You can buy cycling shoes of any color if your city (or town) doesn't have a lot of dust. However, if you'll be off-roading every now and then, I suggest you get a pair of black shoes as dust will only take a few moments to ruin your white ones.
6. Should biking shoes be stiff?
The sole of biking shoes should most certainly be as stiff as possible. While this doesn't have a clear scientific explanation as of now, it is almost unanimously believed that stiffer soles help transfer energy much more efficiently from the feet to the pedal.
7. Can you take cycling shoes off the road?
Can you? Yes.
Should you? Absolutely not.
Road shoes are not meant for off-roading. Off-road cycling shoes have extra tread at the bottom of soles which is quite efficient at clearing mud when walked in. On the contrary, cycling shoes won't do that, and your cleat system will get clogged up in no time.
These shoes are not even meant to be walked on roads. So, be careful when you take occasional stops and get off. You're wearing your cleats out, albeit much slower than you would when off-roading.
Read More: Best Bike Computers in 2022 – An Odometer, A Speedometer & Much More
How to take care of your new road bike shoes?
1. Clean your shoes regularly.
I'm not saying you should clean them after each biking session, but it should definitely be done often. Always wipe them clean using a rag and if dirt is stuck, use a soft brush with lukewarm water. Add a little bit of soap to the equation when nothing else works.
2. Dry them properly before storing them.
Road cycling shoes must always be dried thoroughly before you store them. Soak up the water using a dry towel, and then leave the shoes to dry. You can take the footbeds out to dry separately if they soak up a lot of water.
Do not use a hairdryer as it can be too warm for the product; use a boot dryer instead if you really have to. The gentle airflow will take a couple of powers, but it'll dry the shoes properly.
Tip: Here's a little homemade hack if you don't wanna spend money on a boot dryer. Load the shoes with newspapers and let everything sit overnight. The paper will soak up the water by the next morning.
3. Replace and fix whenever required.
There's not much you can fix as your shoes go through wear and tear. But what you can do is get a new pair of cleats.
Regularly check for signs of wear and tear on your cleats, such as:
Clipping is getting difficult each day,
It releases automatically or with minimal effort,
It's transitioning into an improper fit.
Just make sure you check the pedal before going shopping since you'll need matching cleats.