Are mountain bikes good for long distances? Yes, yes they are. Like many things in life, you will need to think about how you are going to achieve this. Read on, and we will give you a few great tips on how to set your mountain bike up for long-distance trips.
By long-distance do you mean many hours in the saddle in a single day or a multiple day bikepacking trip? The latter option will take a bit more effort than the former.
If you are after long days in the saddle, the best place to start is cross country (XC) mountain bikes. These bikes will generally be less focused on going downhill than other mountain bikes.
XC Is the Way to Go
You will find both hardtail mountain bikes and a new breed of full-suspension bikes in the XC camp now. Your budget will more than likely be the determinant of which one you decide on. Do not be swayed by a cheap full-suspension bike, though. A higher spec hardtail at the same price will likely be more comfortable and will definitely be lighter.
XC bikes will not be classed as gravity bikes, which tend to also be referred to as being long and slack. Slack bikes are harder to ride uphill and become a bit more of a slog over extended periods. You will find that the slack bikes also tend to come with longer travel suspension.
Longer travel is something you do not want on long days in the saddle. They tend to have what is called pedal bob, and you will be wasting energy overcoming that. Think of it like trying to run on a trampoline. You do not want to be doing that all day.
The reason above is why most XC bikes come with around 100mm of travel. You have less suspension weight to carry around, and you have less travel to overcome as you pedal. Your bike will feel a little bit stiffer. The reason for this is your suspension is not wallowing and stealing all of your pedal stroke and effort from you.
Slacking Off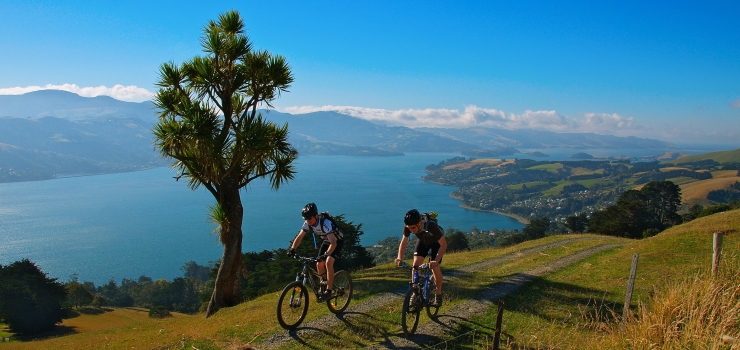 As suspension travel increases so too does the length of your bike, making your bike long. These bikes will also have a slacker head angle, to help make the bike easier to ride at speed. You will often see slack and long used as a description of mountain bikes. If you are on a long-distance ride though, chances are you are not going to be going full-speed all of the time.
These bikes will then start to feel more like a tank due to their vast turning circles at slow speed. You will be after a mountain bike with a more traditional geometry to stop this being an issue. 100mm travel bikes will generally have this geometry.
Now if you are planning a long bike tour, you might want to consider a fully rigid mountain bike or just a hardtail. A rigid bike will help to save you some weight, and it can also help to protect you from unexpected mechanical issues when you're in the middle of nowhere. Another advantage is that you will no longer have the sudden dive that you can get with suspension. This will at least help keep your heart rate down, and at worst, prevent a crash.
Feeling Tired?
You might even want to look at a plus-sized tire bike or even a fat bike. A plus tire sits somewhere between a standard mountain bike tire and a fat bike tire.
A standard tire is up to 2.4" wide, plus tires are any tire over 2.4" wide and up to 3" wide, and a fat bike tire is any tyre wider than 3". Wider tires will help to replicate the feeling of suspension, as you can ride them at lower pressures. An excellent fat bike tyre will give you up to 40mm of suspension, without having the need to be serviced every few months.
If you want to add some comfort, save yourself from punctures, and save you a little bit of weight, go tubeless. Ditch the tubes, get a tubeless tire on, and fit some sealant. That should be about all you need to do. You can now lower your tyre pressures, and this will magically bring you comfort and grip. All mountain bikers should do this.
I would also recommend looking at your handlebars for long distance riding. You can now buy many bars that have a decent amount of back sweep. You would be looking at 15 ° upwards. These bars will help to hold your wrists in a much more natural position. Your ulnar nerve will thank you.
Now, after many hours on the bike, you should not have sore wrists or numb hands. Numb hands are not great, and neglecting to deal with the issue can lead to more severe problems and nerve damage.
Always listen to your body out on the trail. Try as many different handlebars as you can. Borrow them from friends, hold them in shops, jump on other people's bikes. Just make sure you try as many varieties as possible, and don't just go for one because they work for your friend.
Saddle Up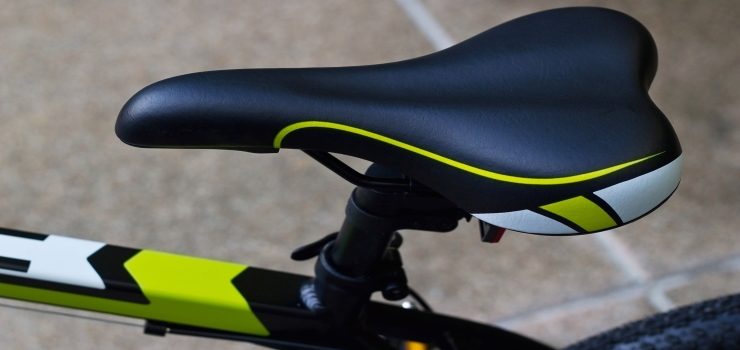 This rule also applies to saddles, except the back sweep bit. The most important thing about saddles is getting one that fits you. Most saddle companies now do a variation of a saddle fit. Go and get a fit done at your local bike shop, and then start your journey to your perfect saddle from there. You want to make sure your bars and saddle agree with you before any long journeys. Otherwise, you could be in for a world of pain.
You also want a bike with a lot of mounting points and bottle cage points. The more mounting points you have, the easier it will be to carry everything you could need. Remember, out in the mountains there may not be a coffee shop just around the corner to replenish supplies, and it is always better to err on the side of caution. You do not want to be dehydrated and left with no water.
As you can see it is possible to go long distances on a mountain bike, but you have to make sure it is the correct bike and that it's properly set up. There are brands which specialize in these types of bike, such as Surly and Salsa, and they should be your first port of call if you fancy a mountain bike for exploring vast distances.