A bike pump is as important as a set of Allen keys in your on-road tool kit.
All bikers dread a flat tire. You could be on the mountain having fun, on your morning commute to work, or road biking with your peers, and there it comes – a flat tire – putting a damper on your experience.
I won't mince words – a bicycle pump is your first and foremost requirement. And luckily, choosing the right option for you is pretty straightforward.
Let's get to it.
How many bike pumps should you buy?
Ideally, you should have both types – a floor pump for fast, safe, and quick pumping at home and a mini pump for immediate pumping on the go. Although, you should invest in a mini pump first and foremost if the budget doesn't allow for two.
Best Mini Pumps to Buy in 2022
1. Silca Tattico Bluetooth Mini Pum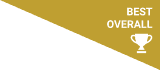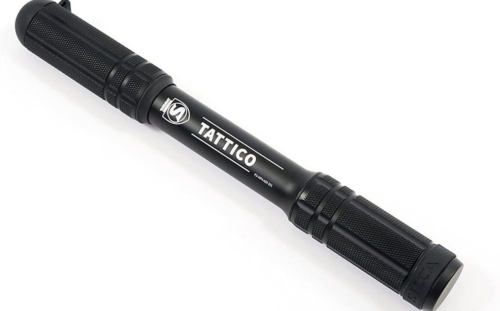 At $125, Silca's Tattico is indeed expensive from other minipumps. It supports a lossless air hose that recedes into the pump when not in use and an extremely accurate (error rate is +/- 0.5 psi) digital gauge that can report to the smartphone app.
Buy Silca Tattico Bluetooth Mini-Pump on:
2. Topeak Mountain DA G Mini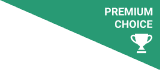 Retailing under $30, Topeak Mountain Dew DA G is the best beginner-friendly and cheapest bike tire pump you can buy in 2022 without sacrificing quality. The twin-stroke pump head makes things quicker, especially for high-volume tires.
That said, it produced decent pressure-related results as per my last testing.
Depending on your use case, it could be an upside or downside, but the pump is slightly bigger than your average mini pump.
Buy Topeak Mountain DA G Mini:
Read More: Best Target Shock Pumps to Buy in 2022 & How to Choose?
Best Floor Pumps to Buy in 2022
1. Silca SuperPista Floor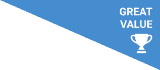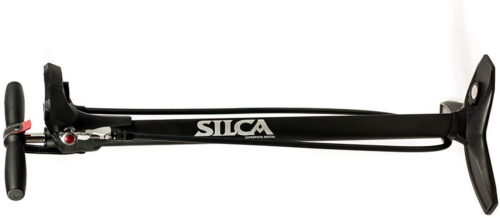 2. Specialized MTB Air Tool Pro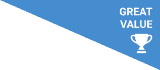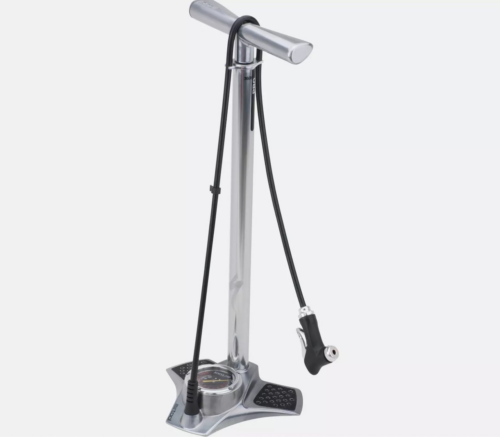 3. Lezyne CNC Floor Drive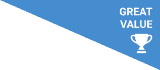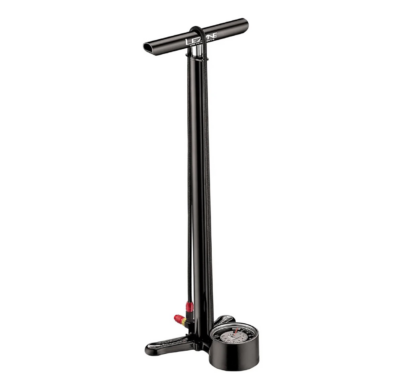 4. Specialized Air Tool Comp V2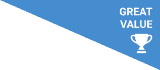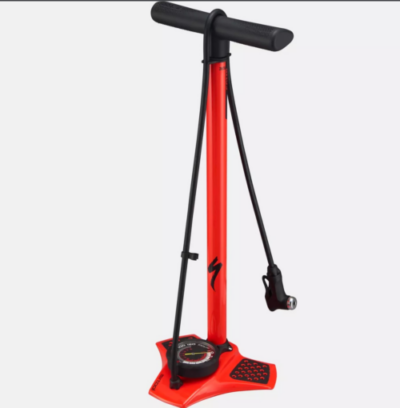 Read More: Choosing a Tool Set for Your Bike, Every Tool You Must Carry
How to choose a bike pump? What are your options?
1. Make a Reasonable Budget
Don't make a budget after browsing all the cool and hi-tech pumps. Do it the other way around, especially if you're still a newbie.
Silca's Tattico is a gorgeous pump, but $125 is 2-3 times more than what a beginner should be spending.
You can purchase a good-quality, reasonably-priced floor/mini bicycle pump for between $30 to $60.
Look at the four crucial categories below and make a reasonable budget.
2. Mini vs. Floor
Mini frames are made for you to carry on the ride. They can be attached to the bike frame or put in your bag. Such pumps are compact but less powerful and comparatively slower.
Mini pumps are carefully designed to pump your tire to the perfect PSI, to a T. It just takes a bit more time than a floor pump. If you're specifically looking for "compact," some mini bicycle pumps attach directly to the valve without using a hose.
One big downside is that you may need a separate pressure gauge for mini-pumps. On the flip side, floor pumps are high-pressure beasts. You can't take them on the ride, but they get the job done within seconds.
3. Requirement: Pressure vs. Volume
High-volume pumps (like the name suggests) pump a large amount of air each push. And high-pressure pumps release a small amount but higher-PSI air into the tire.
High-volume pumps are made to fill thicker tires, but they barely reach 60PSI in pressure. In comparison, high-pressure pumps are commonly used for thinner tires but can reach 160-210 PSI in air pressure.
All in all, it's an easy decision. Get a high-pressure pump if your tire's air pressure should be above 60 PSI, and vice versa.
4. Tire Valves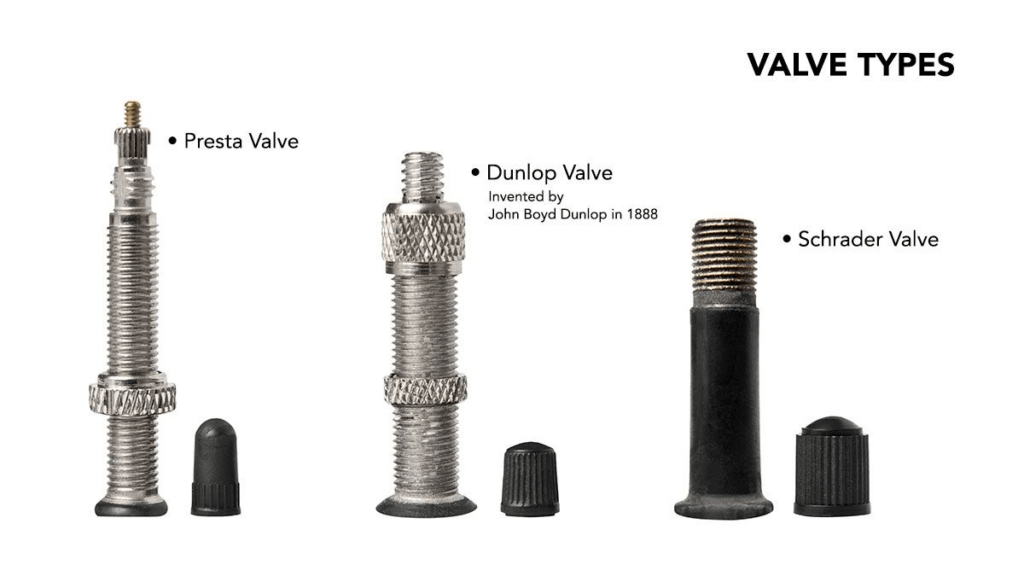 Schrader and Presta are the two most commonly used valves. The former is often found in hybrid and children's bikes. And the latter in road bikes and premium MTBs.
There's a Dunlop valve as well but it's not used in the US so you can just forget about it.
Both have one advantage over the other. Presta valves have a smaller head which means a small opening. This is so they can hold higher air pressure and form a stronger tire. And, obviously, that's why all competitive bikes have them.
You can pump bike tires with a Schrader valve at a gas station. But it's risky. Gas stations have high-pressure pumps which might pop your tire. If you absolutely have to, you should pump air by releasing short and quick bursts of air into the tire.
5. Pump Heads
Top-notch tire pumps come with one of the three major pump heads – adjustable, dual, and swappable.
Swappable pump heads support both Presta and Schrader valves located on opposite ends. You won't need tools, but it takes a minute to "swap" the pump head.
Dual (or twin) pump head has both Presta and Schrader valve heads as well. They're located on the same end, one on top of the other.
Adjustable pump heads automatically adjust themselves to the valve. Just press the valve into the head and lock it.
6. Extra Features: Frame-fit & CO2 Inflators
If you're a beginner, I recommend avoiding "extra features." No need to spend any more than necessary. In any case, you should consider these two important bicycle pump features.
Frame-fit pumps come in various shapes and sizes for road bikers. They attach to the side of the bike frame. Be sure to get a pump that's compatible with your bike's frame.
CO2 Inflators are insanely efficient and popular among competitive cyclists. Technically, it's not even a pump. It's a small cartridge that can fit inside your pockets.
These one-time-use only inflators shoot a burst of air when attached to the valve that fills the tire.
Try to find reasonably priced cartridges. CO2 inflators pair well with an at-home floor pump as an alternative to a mini pump.
Do bike pumps fit all bikes?
High-end pumps can fit all bike tires without assistance, but cheaper ones cannot. Bike tires have two valve types – Presta or Schrader. Low-end pumps don't support both and may require the use of an adapter.
1. How much PSI do I need for a bike pump?
Floor pumps are high-pressure pumps that are ideal for different bike types. Mini pumps, on the other hand, have an upper limit. A mini bicycle pump with 90-120 PSI capability is ideal for mountain bike tires. As for road bikes, a 160 PSI pump is enough.
2. Can I pump a bike tire with a ball pump?
Theoretically, you can pump a bike tire with a ball pump (or hand pump). Still, it's not advisable since it's slower, difficult, and inefficient. A standard soccer ball only requires 8.5-15.5 PSI, while a standard 16-20 inch tire needs 60-120 PSI.
Get in touch with any questions!