The weather is getting better, and you might be thinking about getting a road bike. The magazines and blogs, though, are only full of aspirational style road bike reviews. What you want is a selection of entry level road bike reviews that are at a more affordable price point, so we've created a list of the 10 best entry level road bikes for beginners in [current_year].
After the reviews, you'll find a breakdown on all the knowledge you need to buy your first road bike safely. Read on, and you'll discover the 5 things you need to know about buying your new bike and how to get the most out of riding. Road biking for beginners is a fun and exciting journey. This article will help you begin that journey.
Short on Time? See our Top Rated Products From 3 Categories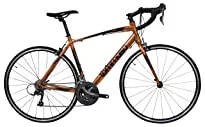 Shimano Claris groupset
Compact frame geometry
16 speed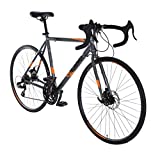 Aluminum Road Bike
21 Speed Disc Brakes
700c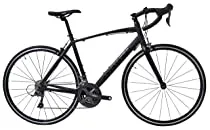 Carbon fiber fork
Shimano Claris groupset
24 speed
The Best Entry Level Road Bikes for Beginners
1. Tommaso Imola Road Bike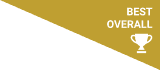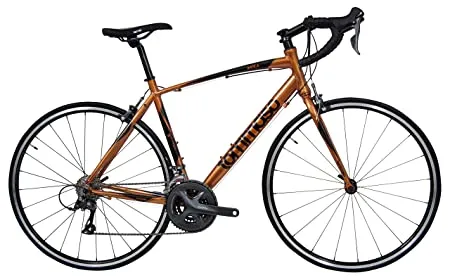 Key Features:
Shimano Claris groupset
Compact frame geometry
16 speed
Key Specifications:
Colors: Black, burnt orange, white
Weight: 35 lbs
Sizes: XXS, XS, S, M, L, XL
The Tommaso Imola is a good-looking bike, and possibly the best bike on test. It looks fast just sitting there, and it comes with a spec that belies its small price tag. At the heart of the Imola is a lightweight frame and fork. These help to give it the feel of a proper racing bike.
The frame itself is a compact design. A compact design means you'll be showing more the seatpost, which is great if you want to look like a pro. It also builds in some compliance. A more exposed seatpost will flex a little to remove some of the road chatter as your out riding.
You will also find Shimano STI shifters on the Imola. The 8 speed Claris shifters, giving you a total of 16 gears, and groupset have recently had a redesign at Shimano and now have them sharing a similar look to groupsets higher up the Shimano hierarchy.
The Imola is a great bike if you're just starting out or even returning to road cycling. You'll find the bike has plenty of scope for upgrading, just check the Tomasso Forcella below.
2. Vilano Tuono T20 Aluminum Road Bike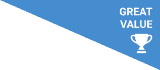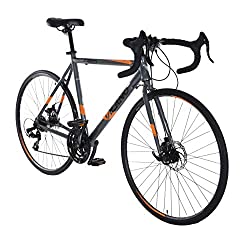 Key Features:
 Aluminum Road Bike
21 Speed Disc Brakes
700c
Key Specifications:
Frame: 6061 Double Butted Aluminum
A050 SIS Handlebar Mounted
Disc Brakes
The Vilano Tuono T20 calls itself a commuter bike on Amazon. It is missing something that most commuter bikes have, though. It has no mounts for fenders or a pannier rack, making it more of a fitness bike than a commuter. It is a very good cheap bike.
The R2 comes with a lightweight 6061 aluminum road frame, which comes with an integrated headset. This means you have a nice platform to upgrade with if you decide to stick with cycling. To help make cycling that little bit easier, you'll find gear shifting duties are carried out by Shimano's A050 thumb shifters. These shifters sit on the flat of your bar, taking away some real estate and meaning you can't change gear from the hoods.
At the back of the bike, you'll find a Shimano Tourney rear derailleur and a 7-speed freewheel. With a triple front chainwheel, you'll have 21 gears, which should be enough to get you up and over hills.
3. 700C GIOARDANO ACCIAO ROAD BIKE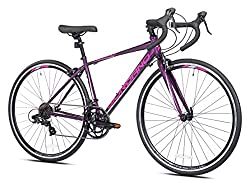 Key Features:
Steel Frame Material
29 Inches Wheel Size
Caliper Brake Style
Key Specifications:
High tensile steel frame
High tensile Steel Fork
Shimano Tourney STI Shifters
The Giordano Acciao Road Bike comes in both a male and female model. Thankfully, the female model is not a bike they have just painted pink. It does have some lilac finishing touches, though. It comes with a female-specific saddle on the female model.
You'll also only need to touch the gear shifters to change gears as the Libero Acciao comes with Shimano Tourney STI shifters. STI shifters are where the brake and gear levers are combined. The theory is that it saves you a tiny about of energy if the gear levers are exactly where your fingers are, rather than having to move your hands.
It also helps that when you're totally beat on the bike, you'll still be able to change down as you search for a lower gear. They will be easy to find, as the Libero Acciao comes with 14 gears. It uses compact road gearing, which is a lower ratio than on race bikes, and should be kinder to your knees. To go with this, you'll also find a 170mm crank length. This shorter length makes it easier to spin your legs and put less strain on your knees.
The Giordano is a top entry level road bike.
4. Eurobike EURXC550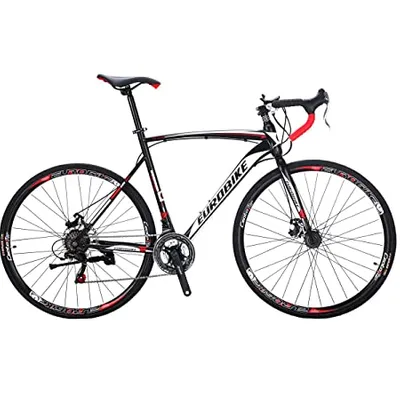 Key Features:
Lifetime warranty on frame
Mag wheels
Disc brakes
Key Specifications:
Colors: Black, red, white
Weight: 41.5 lbs
Sizes: 49, 54 cm
The Eurobike EURXC550 comes with two features that no other bike in our bike reviews does. One you want, and one you don't. It comes with mag wheels. You can also get the bike without mag wheels. Mag wheels looked cool on BMX bikes in the 80's, but they don't have a place in our current time.
They can't be trued, and they add a lot of weight — two things that you don't want on a road bike. If you get a buckle, your wheel is ruined, and that can happen easily from potholes. The good news is if you get a buckle, you'll still be able to brake thanks to the second feature.
The second feature is disc brakes. Disc brakes will provide you with excellent stopping power regardless of the weather. Take care of your discs, and you'll always have great stopping power for as long as you have the bikes. If you're looking for a good entry-level road bike, this is a great option.
5. Tommaso Forcella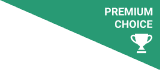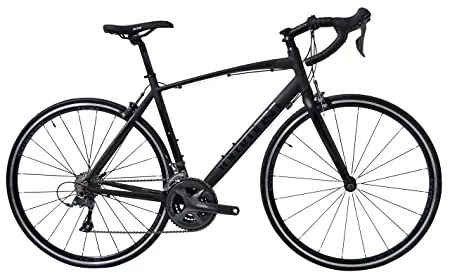 Key Features:
Carbon fiber fork
Shimano Claris groupset
24 speed
Key Specifications:
Colors: Matte black, white
Weight: 35 lbs
Sizes: XXS, XS, S, M, L, XL
The Tommaso Forcella looks like the Imola above. The reason, as far as we can tell, is that they have the same frame. Using the same frame is why Tomasso can bring you great spec at a great price. The Tomasso like the Eurobike has a lifetime warranty on its frame, but Tomasso also extends the guarantee to the fork.
The fork is the highlight of the Forcella. It comes with a carbon fiber fork. Carbon forks are great for road cycling. They help to take a lot of weight off the bike, and they make the bike more comfortable. Carbon forks can be tuned to take away a lot of road vibration. The vibrations will never get to your hands, and this will help to stop them from feeling fatigued.
Like the Imola, you also get a Claris groupset. On the Forcella, you get a triple rather than a double setup. The Forcella is a 24-speed bike, and this will help you if you go for big mileage on it.
The Tomasso is a great entry-level road bike.
6. Tommaso Imola Endurance Aluminum Road Bike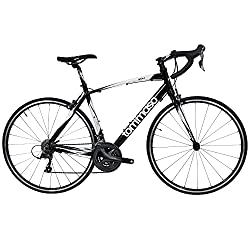 Key Features:
Aluminum Road Bike
Shimano Claris R2000
24 Speeds
Key Specifications:
Shimano Gears
Super Lightweight
Aluminum Frame
The Tommaso Imola is another bike that's trying to bring you comfort. Rather than using 28 mm tires, Mercier has turned to their frame design to bring you comfort. Mercier's aluminum road frame come with what they are calling "Comfort Curve Stays." They have curved the seat stays, rather than straight ones like the other bikes in our bike test.
The reason for curving the stays is that it gives road chatter more of the frame travel through before it reaches you. The idea being that the majority of the vibrations and chatter will be absorbed by the bike before it reaches you: a simple engineering solution to bring you more comfort.
The frame also comes with pannier rack mounts so you'll be able to use the bike to carry your stuff to work. To help the bike take the extra weight, the wheels have double walled alloy rims. The double walled rims mean that your wheels will be less likely to buckle when you're carrying extra weight.
7. Tommaso Fascino Sport Performance Aluminum Road Bike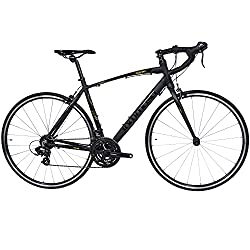 Key Features:
Extra Small Size
Steel Frame Material
Disc Brake Style
Key Specifications:
27.5″ High Tensile Steel MTB
SR Sun tour Fork with 75mm
Shimano EZ-Fire Trigger shifters
The Tommaso Fascino Sport also comes with a pannier rack mount and adds fender mounts to keep you drier in the rain. The Merit 1 features an aluminum road frame and fork, which is designed to keep weight down. You'll see that this is the entry-level model in the Merit series, which shows you that you can upgrade the Merit if you wish.
The Merit 1 is more than just an easily upgradeable base. It comes with a 16 speed Claris STI groupset from Shimano. Raleigh has thought about how to spec Claris and make it easy for people just trying out road cycling. To do this, they have included a 32t rear cassette cog. This gives you a really low gear. A gear that is equivalent to pushing your bike up a hill.
Mentally knowing that gear exists will help you cycle up hills. You know you have a super low gear, and you'll be less intimidated by hills knowing that you have a bailout option. Hills are generally a mental challenge as well as a physical challenge. Your body will tell you to stop but you can fight past that, and that is what'll make you a fitter person.
8. Schwinn Fastback AL Claris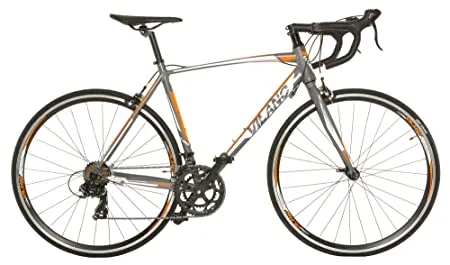 Key Features:
N LITENED GOLD triple-butted Aluminum Frame
Shimano Claris 16 speed
Alex X2200 double-wall rims
Key Specifications:
Colors: Blue
Weight: 32 lbs
Sizes: S, M, L
The Schwinn Fastback AL Claris comes with a 6061 aluminum road frame. Schwinn Fastback claims it is an aero shape but provide no more detail. What we do know is that with its flattened top tube profile it is a comfortable bike. The flat shape helps to cancel out high-frequency vibrations; the ones that make it feel like you're slowly getting beaten up by the road.
The faster you go, the more vibrations you get, so it is a great feature to not feel them as much. To help get you up to speed you have a Shimano Claris groupset. Shimano is another way of saying it comes with Tourney STI shifters like the Giordano above. The mix of comfort and easy shifting makes the Schwinn Fastback AL Claris an excellent choice for those of us that fancy doing long distance endurance rides.
The VSchwinn, like the Giordano, has 14 gears. It has a 7-speed freewheel and a double chainring system at the front. Using a double will give you that classic racer look.
9. Merax Finiss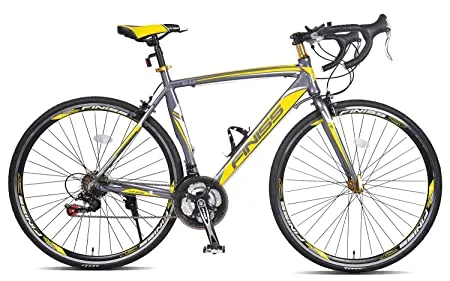 Key Features:
Aluminum frame
Shimano RD-TZ50 rear derailleur
Kenda 700 x 28 cc tyres
Key Specifications:
Colors: Black/green, gray/yellow, red/white
Speed: 21 gears
Sizes: 52, 56 cm
The Merax Finiss is an excellent cheap bike and great for its price range. It has the standard lightweight aluminum road frame. Rather than an aluminum fork though it has a steel fork. Steel forks are heavy, but they flex a little. The flex helps to take the sting out of the road, so as with many things, it's a compromise. If you want to ride a lot, the comfort will eventually outweigh the extra weight.
You'll find Shimano SA050 thumb shifters linking up to an RD-TZ50 rear derailleur, which will bring you great but simple shifting. It might be an older system for changing gears, but it still works and is reliable.
The finishing touch on the Finiss is that it comes with 700 x 28 cc tires. 28 cc is wider than the standard road tire, and the extra air in them will bring you some extra comfort out on the road. It might not be the most expensive bike, but it is certainly a comfortable one.
10. Vilano Diverse 3.0 Performance Hybrid Road Bike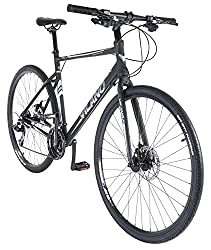 Key Features:
Performance Hybrid
24 Speed Disc Brakes
Aluminum Frame Material
Key Specifications:
700 Centimeters
Brake Style Disc
Upright Handlebar for comfort
The Vilano Divers 3.0 is just like the classic black dress in bike form. It looks good in its sleek black lines. It would be a great first bike as it has a nice light 6061 aluminum frame. The frame will also allow your pedal power to be transmitted to the rear wheel with no flex.
At the price point of the Vilano, it is no shock to find the ever-reliable Shimano A050 thumb shifters. With a triple front ring and a 7-speed freewheel, these shifters will allow you to run through 21 different gears. You should easily be able to find one that suits the course you're are riding.
Vilano has also thought about reliability and has equipped the bike with double walled alloy wheel rims. Double walled rims will withstand bad road conditions and will also be able to take the odd curb mount, a good feature, as Vilano also states this model is great for commuting on.
The Vilano is a good choice for those that want to dip their toes into road and fitness cycling
How to Buy an Entry Level Road Bike
Best value
Check the bike's spec sheet and see which bike offers the best value. Which bike has the best groupset, wheels, or fork — they can make a difference to the ride.
Aesthetics
Make sure you like the look of it. Buying a bike that is purely function over form might mean you never want to ride it.
Fit
Most of the companies featured here have a detailed size chart. Buy the size that you fit in the middle of. If you're not sure then buy a size down as it's easy to make a bike bigger but a lot harder to make a bike smaller.
What are you going to do with it?
If it is to be a work commuter bike then get one with fender and pannier rack mounts. If it is to be a fitness bike you don't need them and you might prefer the look of the bike without the mounts.
Tires
will make the biggest difference to your bike. A quick Google and you should be able to compare weights. Heavier tires will be more puncture resistant and lighter tires will make your bike feel racier.
How Much Can You Expect to Pay for a Good Beginner's Road Bike?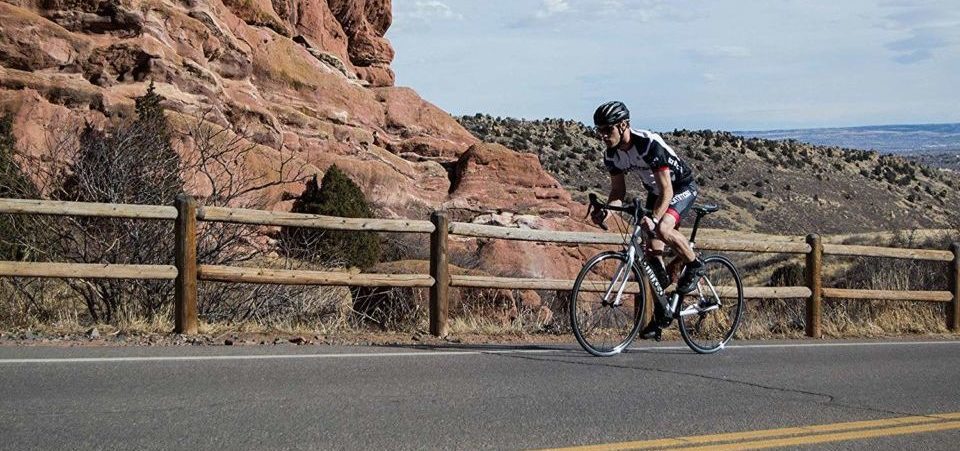 The best road bikes for beginners are often the ones that they can afford — with quality attached. Thankfully, we are now seeing the entry price for road bikes coming down. You'll find good road bikes from under $500, and you'll even find some great cheap road bikes are available around the $300 mark.
Buying a cheap but good beginner road bike is a great way to get fit, and it'll help you learn how to fix your bike. That doesn't mean your bike will break. It's just more cost effective at this price point to fix your bike by yourself than by taking it to your local bike shop. There is nothing more satisfying than fixing your bike by yourself, and there are plenty of Youtube guides now to help you.
Are Entry Level Road Bikes Usually as Fast as Expensive Ones?
An entry level road bike is as fast as you can pedal them. More expensive ones are the same. The bigger difference is that the more expensive ones will be as fast as a cheaper bike for lower energy expenditure.
A road bike around $2000 will be four times more expensive than an entry level bike, but it will be lighter and it will come with better components. These will bring you gains when you're out riding. On a less expensive bike you can make these gains by getting out and riding harder. Then in the future if you decide to buy a $2000 road bike, you'll appreciate all the upgrades that make your life a little bit easier.
How Light Should a Road Bike for a Beginner Be?
All of the bikes in our review are light. The materials that are used in building a race bike are light, and that keeps the weight down. When you first ride a road bike, a light bike will not make much of a difference to you. It will only save you milliseconds, if that, in time.
You will save a little energy, but for many of us who are starting to cycle, the best place to lose is weight is on us. If you have a 10kg bike and you weigh 95kg, the bike doesn't make a huge proportion of that weight. Get out and ride, and save yourself from worrying about weight.
3 Tips for Beginner Cyclists on How to Properly Shift Gears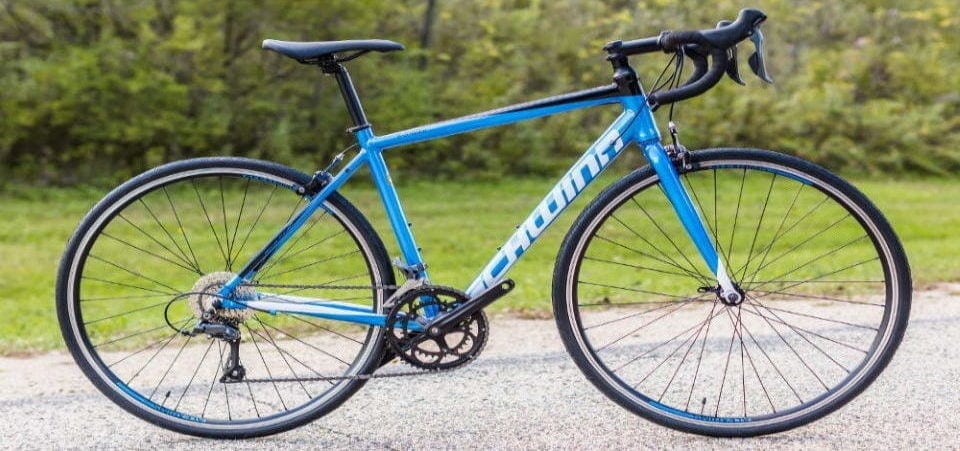 Look ahead
Anticipate when you need to change gears and do it early. If you see an incline shift down just before. Waiting until you're suffering is of no use to anyone.
Don't cross chain
If your bike has a double front chainring, use the big chainring with the small cogs and use the small chainring with the big cogs. If you cross chain, your chain will be at an extreme angle, making the next gear change more difficult and putting a lot of pressure on your bike hardware.
Remember which shifter does which gears
The simple rule is the "right does the rear". It is worth remembering. It is very easy to get flustered when you're tired and to accidently shift with your left hand, which is the front chainrings, making things much more difficult.