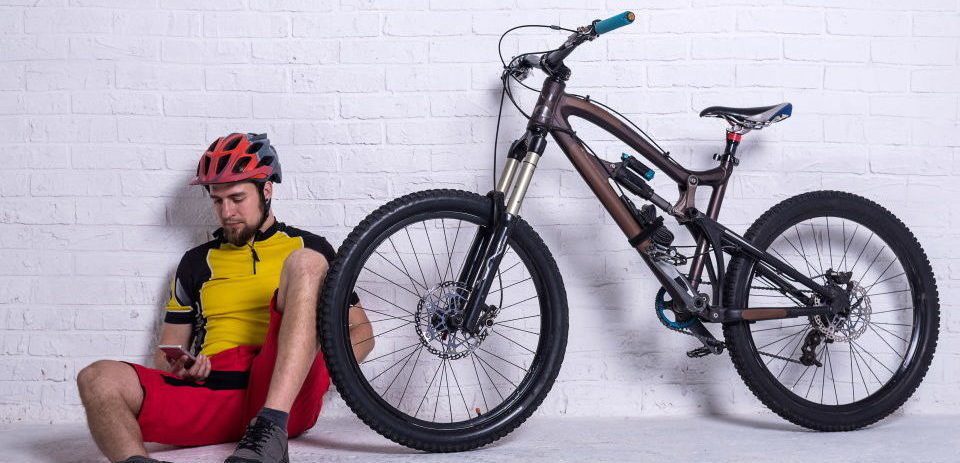 7 Best Full Suspension Mountain Bikes Under $3000 in 2021 (Review)
Buying a full suspension bike is expensive. You want to get the best mountain bike for your budget, and we have the guide for you. Our guide to the 7 best full suspension mountain bikes under $3000 in 2021 will guide you to making a safe purchase. Don't waste your money, and let us show you to the perfect bike.
After you've looked at the bikes, we have a quick guide on how to pick the bike for you. Our guide will help you think about your choice and ask some great questions that will help you narrow down the field. Finally, we'll tell you about the difference between a full suspension bike and a hardtail.
Short on Time? See our Top Rated Products From 3 Categories
The Best Full Suspension Mountain Bikes Under $3000
1. Co-op Cycles DRT 3.3 full suspension mountain bike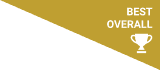 The Co-op Cycles DRT 3.3 is a slack full suspension mountain bike with some very interesting design touches. Firstly, the smaller sizes come with less travel than the larger sizes. You get 120mm rather than 140mm.
You may feel short-changed by this, but it brings you a better fitting bike. One of the problems for shorter people is that many full suspension bikes don't have a high enough standover when they try and fit all the suspension travel to the bike.
The DRT 3.3 carries this trend onto the wheels and tires. The smaller sizes use the 26+ tire size, and the bigger bikes use 27.5+ tire size. You'll then have a more fun trail experience on whichever size you pick as you'll be able to throw the bike around and rail berms.
To help you get everywhere, you have the 12 speed SRAM NX Eagle groupset. Being part of the Eagle range, you'll have that 50t cassette cog for massive climbs and the 10t for nailing the downhills. The DRT 3.3 is a great choice for those who want a highly versatile bike.
2. Cannondale Habit Waves Bike – 2021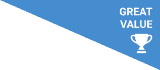 The Cannondale Habit Waves almost looks like an XC bike from a distance. This proves that looks can be deceiving. The Habit has changed for 2019 and is now longer, lower, and slacker than it was before. Which explains why it is the choice of bike for Josh Brycleland for 2019.
To keep the bike fun, each size has its own suspension kinematic design. You'll avoid bob and have a bike that you can rail hard and fire off some big drops should you wish to. The suspension setup is also the first time Cannondale has released a bike with a four-bar linkage.
You get a modern gear setup with Shimano SLX, set up as a 1×11. To make this possible Cannondale have ditched the SLX chainset from the groupset. They have instead fitted a Race Face Ride Cinch. With a 30t front ring and 11-46t cassette, the Habit will be a great trail center bike. It'll also be great for those of us who want to get out and get loose on natural terrain.
3. Diamondback Bicycle Catch full suspension mountain bike
The Diamondback Bicycles Catch Full Suspension is a great choice for people who are looking for an affordable trail/all-mountain style of bike. With 150mm of front travel provided by a Fox 34 Performance Float fork, the Release 3 would make a nice mid-travel bike.
To make the bike suitable for a long day out riding, and with the odd ascent or two in mind, the Release 3 comes with 130mm of rear travel. Some may think that this is not enough for a trail bike with 650b wheels. It neatly crosses the boundary between XC and trail and will let you dabble in both aspects of riding. You can also see a design similarity between the Diamondback, and Santa Cruz's VPP suspension system.
You'll find the 11 speed SRAM GX groupset on the bike to help you climb and descend with ease. The brakes fitted to the Diamondback are also from the SRAM family. On the bike is fitted a set of Level TL hydraulic disc brakes, so you'll get plenty of stopping power from them.
4. Salsa Horsethief Carbon SLX 29 Bike
The Salsa Horsethief Carbon SLX 29 Bike is the perfect trailblazer for longevity. Its drivetrain components are long-lasting Shimano SLX's, and they will keep you riding smoothly for countless miles. The 140mm front and 120mm rear suspension also speak for the lifespan of this bike: with this kind of suspension, there is a reduced chance of fumbling over rough terrain and a reduced chance of the bike being damaged.
When it comes to complex terrain, the suspension is not the only thing giving this advanced bike an advantage. It also harbours progressive trail geometry that gives you more movement from front to back for precise turns and angles. You can also adjust to the trail around you with the progressive Flip Chip technology (this lets you make fast adjustments to the bottom bracket and height with one small tool).
This bike is considered a modern trail bike because the fit uses a short stem, wide bar, and longer top tube. The combination of these things allows you to adjust the bike to your exact preferences and specifications.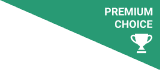 The KONA Operator CR Bike is part of a rare breed of bikes. It is a bike that you'll not want to upgrade any parts on any time soon. At the heart of the bike is its lightweight carbon fiber frame. The frame is not only light, but also stiff. Some of this stiffness can be attributed to the fact that the Opeator CR is using Boost spacing.
The bike's 140mm of travel is provided by RockShox parts front and rear. At the front, you have the outstanding Revelation RC fork, and out the back, you get a Deluxe shock. The Deluxe will have you wanting to hit the harshest parts of trail faster and faster as it is a plush shock that loves high chatter.
Like many of the bikes in this review, you'll find Shimano SLX taking care of braking and gearing. SLX is a great workhorse in the Shimano groupset hierarchy. It has enough trickle-down technology to make you wonder if stepping up to XT is worth it.
6. Schwinn Traxion Mountain Bike
The Schwinn Traxion Mountain Bike is the much bigger sibling to the release we met earlier.  The Release 29 2 comes with 29" wheels, and on these wheels are fitted 3" wide tires. The Release 29 2 can then properly be categorized as a 29+ bike.
As those 3" wide tires will help to soften much of the trial, you only need 130mm of travel on the Release. The travel is provided by a Fox 34 Rhythm fork, and a Float DPS EVOL LV at the rear. A good setup that will be easy to tune to your riding style.
The combination of travel and tires mean that the Release is a great full day bike. It can also handle descents. What the tires can't handle the suspension will sort out. It will also make a great choice for a full suspension bikepacking rig.
With Shimano SLX taking care of groupset duties, you'll spend less time at home fettling and more time out on the trail.
7. Santa Cruz Bicycles 5010 A D​+ Complete
The Santa Cruz Bicycles 5010 A D​+ is 130mm of fun. The bike is designed to be a burly XC bike or a trail bike that works like a large BMX. Either way, the 5010 is a lot of fun. The fun is provided via Santa Cruz's VPP suspension system.
VPP is based on the idea of 2 short links rotating in opposite directions. The principle at play here is that the Santa Cruz can fine-tune the suspension characteristics of their bikes. In this linkage, you'll find an inline Fox Float Performance DPS shock. This gives you the feeling that Santa Cruz wanted the Fox shock and is partnered with a RockShox Recon RL fork.
Santa Cruz has gone for Boost spacing and has enough space for 27.5+ tires. On the bike, you'll find bang on trend Maxxis Minion 2.6" wide tires. Gearing wise, you'll find 11 speed SRAM NX, and these are partnered with SRAM Level hydraulic brakes. There is one downside to the Santa Cruz: to keep it at an affordable price range so it doesn't come with a dropper post.
3 Things to Think About When Buying a Full Suspension Mountain Bike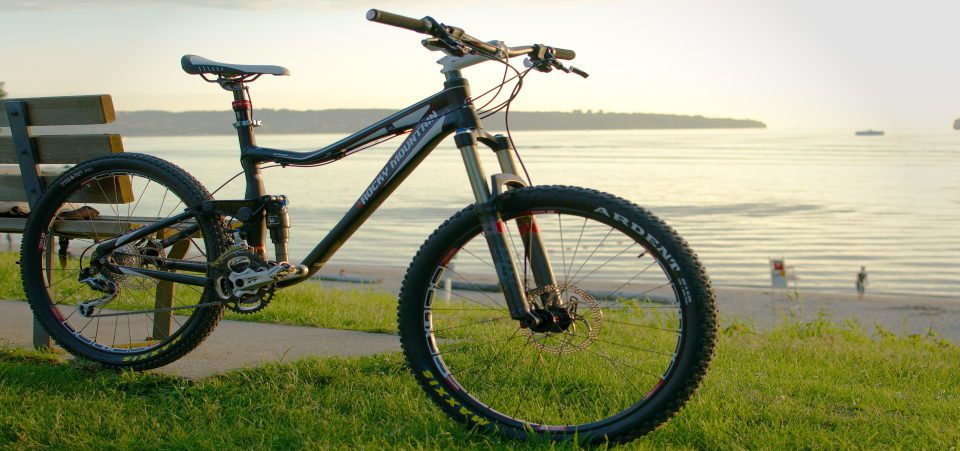 How do you ride?
Do you want to ride XC loops, trail centers, or get a big gravity buzz? All of these bikes can be ridden as full suspension bikes, but you'll want to get a bike that suits how you ride. An XC bike will have around 80 -120mm of travel. A trail bike will have 120 – 150mm and a full gravity rig will be 150mm+.
Does it fit?
Full suspension bikes fit a little differently from hardtails. Putting in 150mm of travel will affect things like standover. You should also be aware that having a higher standover is not bad. If you have a higher 1 to 2" of standover, that will disappear when your suspension sags. If it is 3" higher, you might want to size down.
Make sure the fork is air sprung
All of the bikes in this review have an air sprung fork. A bike with a coil fork is going to make it hard to dial in your suspension. You'll find the bike bucking you all over the place. Get an air sprung fork and within 10 minutes in your street, you'll have fine-tuned your suspension.
Full Suspension vs. Hardtail – How are They Different?
A hardtail is a mountain bike with a front suspension fork. A full suspension mountain bike adds a rear shock to the equation. There are also 2 other styles of mountain bike. There are rigid bikes, these mountain bikes have no suspension and are favored by 24hr racers. The other one is a softtail. A softtail is a halfway house between a full sus and a hardtail. It offers a tiny amount of rear wheel travel and is favored by the top XC riders.
A full suspension bike will allow you to ride downhill faster than a hardtail. The suspension will allow the rear wheel to trace the ground and will help to correct any mistakes you make. A hardtail will save you money on maintenance. You don't have all the bearings, pivots, and an extra shock to look after.
The simplicity will also mean you have a lighter hardtail bike for the same price as a full sus, especially if you look at full suspension mountain bikes under $2000. The question you have to ask yourself is, do you prefer the simplicity or do you want the speed? The speed will win out for most people.
The next idea in favor of full suspension mountain bikes is they bring you confidence. You might think twice about a 4 ft. drop on a hardtail, but on most full suspension bikes, you might not even notice it. Get a line choice wrong, and your rear suspension will help to keep you rubber side down. Get it wrong on a hardtail, and you'll be going over the bars.