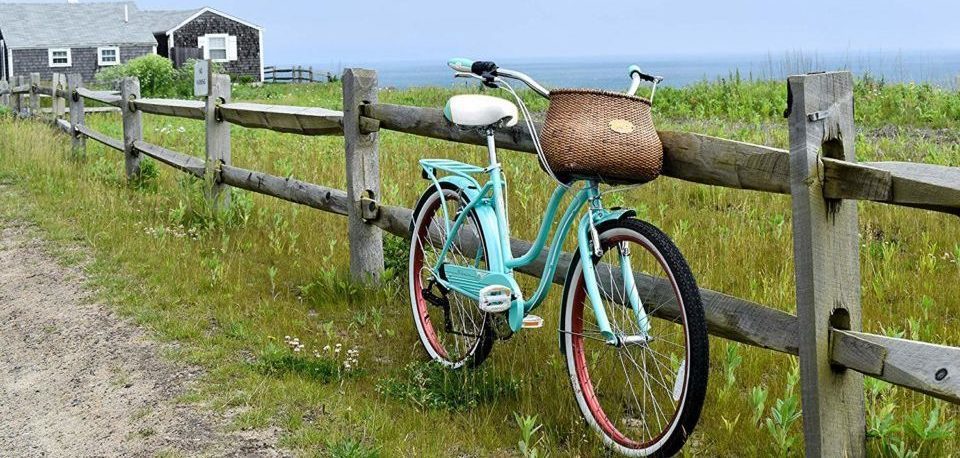 10 Best Hybrid Bikes for Women in 2021 (Review)
If you want to incorporate casual cycling into your lifestyle, you need a hybrid bike. This type of bike combines the best features of mountain and road bikes, and they are highly versatile. Finding the best hybrid bikes for women can be a challenge, however. There are many different models available, and each one has unique features and benefits.
This article includes women's hybrid bike reviews to help you make an informed decision. We also discuss the crucial buying considerations and must-have features that you will need. If you need a bicycle for commuting to work, taking rides around your town, or social expeditions, you are at the right place. Keep reading to learn more.
Short on Time? See our Top Rated Products From 3 Categories
The Best Hybrid Bikes for Women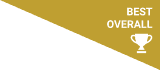 1. sixthreezero EVRYjourney Women's Hybrid Bike
The design of the sixthreezero EVRYjourney Women's Step-Through Hybrid Cruiser Bike combines timeless feminine elegance, optimal comfort, and durability. The result is a versatile hybrid bike for women that is suitable for everyday uses like commuting to work, sightseeing, and running errands.
This bike is one of the lightest in its category, thanks to the 17.5-inch aluminum frame. The design of the frame and pedal positioning allows riders to extend their legs and maintain a comfortable, upright position. Because of the low swooping frame, lady cyclists can easily mount and dismount the bicycle, even if they are wearing a skirt or dress.
Other high-value features of this bike include a high-quality suspension, a pair of 1.95-inch double-wall tires, and a double-spring saddle. These features provide optimal cushioning and comfort – even on rugged terrains.
The comfortable leather grips, rear rack with quick-release clamp, and forward pedaling mechanism makes the EVRYjourney ideal for exercising as well as city commuting.
2. sixthreezero Around the Block Hybrid Bike for Women
The sixthreezero Around the Block Women's Hybrid Cruiser Bike meets all the needs of the modern woman while looking the part. This hybrid bike features a resilient gear mechanism, a pair of 26-inch cruiser aluminum wheels that deliver a top speed of 30m/h.
The bike also has a design for durability, comfort, and versatility. It has a durable 17-inch steel frame that can carry a weight of up to 300 lbs. (136 kg.) Double-wall rims make for a smooth ride, even on uneven or rugged terrain, and the bike is suitable for rider lengths ranging from 5'4″ to 6'5″.
Another popular feature of the sixthreezer Around the Block Bike is its adjustability. You can adjust the handlebars and the height of the bike to accommodate your length. An additional safety feature is a chain guard that prevents your clothing from getting caught up in the bike chain.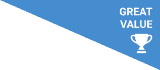 3. Firmstrong Beach Cruiser Women's Hybrid Bike
The single-speed Firmstrong Urban Lady Beach Cruiser Bicycle is the ideal option for active ladies who like to explore cities or coastlines. This model has a relatively slim steel frame with a size of only 15 inches, but it can carry a maximum weight of 300 lbs. (136 kg.) If you are between 5 and 6 feet tall, this may be the bicycle for you.
A curvy frame design adds aesthetic appeal to the bike and allows for easy mounting and dismounting. The bike's wheels are made of aluminum, and they have a size of 26 inches. The wheels also have 2.125-wide white-wall balloon tires to allow for smooth riding on any surface.
The oversized cushioned saddle with dual coils contributes significantly to the bike's shock-absorbing abilities and comfort. If you are sensitive to vibrations from the riding surface, this 26-inch women's hybrid bike is one of your most viable options. Because this bike is the single-speed model, it has easy-to-use rear coaster brakes that provide sufficient stopping power.
The Schwinn Discover is one of the most popular women's aluminum hybrid bike of this reputable brand. This model has a 16-inch lightweight aluminum frame that Schwinn specially designed to provide lady cyclists with optimal comfort.
Prominent features of the Schwinn Discover include a Promax alloy linear pull brakes to bring the bike to a safe and immediate halt. The bike also has 21-speed SRAM grip shifters with Shimano rear derailleur and 28-inch 700c tires. Women who need a bike for everyday commuting will also like the built-in rear gear carrier.
This bike is highly maneuverable over rough terrain. Shock absorption and comfort features include a Schwinn reinforced suspension fork, a metal allow Schwinn crank, and a high-quality padded synthetic leather saddle. The sweeping reverse handlebars allow for smooth steering and a healthy riding posture.
The Discover is highly versatile and suitable for exercising, commuting, and running errands. The frame is durable, and this bike is comfortable to ride. If you are looking for a long-term investment, this hybrid bike is worth considering.
5. Sixthreezero Women's Beach Cruiser
The Sixthreezero Women's Beach Cruiser has a stylish, vintage look with a rounded body and steel frame. The frame is 17" inches and the bike itself measures out at 26 inches, so it will fit riders who are 5'4" – 6'4".
This bike is meant for easy riding and easy braking. Its primary use is in its title: it's a cruiser. This model is extremely comfortable with soft, wide tires and a contoured saddle. While it may not be the model for long distances or beaten paths, it's a stylish and eco-friendly way to get around town. The balloon-style tires are also nice for rainy weather – they won't stop you from riding on sidewalks or firm pathways.
Another great thing about beach cruisers is their dropped handlebars. With this model, riding around for hours won't put pressure on your head, neck, or back. It will allow you to have relaxed shoulders while riding.
If you like retro urban-style bicycles, consider the Schwinn Wayfarer with its steel city frame and fork. The 16-inch frame has a step-through design, which allows for easy, dignified mounting and dismounting, even if you are wearing a dress or skirt.
A proper riding posture is crucial to prevent back pain and other issues. Schwinn fitted a swept-back handlebar to the Wayfarer to allow for a comfortable, upright riding position. Other high-value features of this lightweight women's hybrid bike include 700c 28-inch wheels for added stability and front and rear linear pull brakes for precision stopping.
Convenience is a crucial consideration when shopping for a bike. To meet this requirement, the Wayfarer has a rack for carrying your belongings. The bike also has full-wrap fenders that prevent surface water from spraying on you.
This hybrid bike is ideal for city cruising and exploring bike paths. The bike is lightweight and features SRAM twist gear shifts and a Shimano 7-speed rear derailleur.
The most prominent feature of the Schwinn Perla is its vintage cruiser appearance. Characteristics that contribute to Perla's classically good looks include the dual fenders, sweptback handlebars, and a rear rack.
When it comes to quality and performance, however, there is nothing old fashioned about this bicycle. The 18-inch reinforced steel frame is lightweight, but it is sturdy and allows for an upright riding position. The framework also has a step-through design with a comfortable height of only 19 inches, and it is suitable for riders who are between 5'4″ and 5'9″ tall.
The Perla features 7-speed twist shifters that work in congruency with a Schwinn rear derailleur, allowing for comfortable pedaling on hilly terrains. Because this bicycle has a 7-speed drivetrain, Schwinn fitted it with high-end alloy linear pull brakes.
The 26-inch wheels have alloy rims and high-quality rubber tires with added reinforcement to withstand sharp stones, metals, and broken glass. This bike also comes with a conventional spring pattern, an additional layer of padding, and weather-resistant leather over the form.
The Mongoose Switchback Adult Mountain Bike is a great bike for a healthy, fitness-focused lifestyle. With a Shimano 24-speed drive train, disc brakes, and a Schwinn Sport suspension fork, long rides will be effortless. This model also has mechanical disc brakes and Shimano levers, ensuring safety and quick stops.
The rims on the wheels of this Schwinn are made of a high-profile double-wall alloy. This will offer the rider strength and stability should he/she roll over something that would otherwise damage weaker rims. This model is also equipped with Shimano alloy cranks and an 8-speed cassette offer for quality performance.
The handlebars on this are flat-barred, so it will be a good option if you're looking to reach higher speeds. Comfort will be effortless with the padded and contoured saddle. Whether you're riding this bike around town or to/from work as a commuter bike, it will serve you well and provide you with safety.
It's sometimes difficult to find fitness bikes that are attractive, but this one checks all of the right boxes with its sleek and modern look. It comes in a matte grey with hot pink highlights.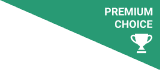 9. Royce Union 21-Speed Hybrid Bike
The Royce Union 21-Speed is a crossover bike for women that is suitable for city commuting as well as off-road terrain exploring. This bicycle has a Square Cross aluminum frame with a female-specific geometry and a Suntour 50mm suspension fork to absorb shocks and vibrations. Even though this bike is a hybrid, it looks more like a mountain bike than a cruising bicycle.
The Shimano triple crank and 9-speed derailleur provide you with a selection of 27 gear combinations. It is ideal regardless of whether you want to conquer hills or take a leisurely ride on flat terrain. Providing you with safe stopping power is a Tektro ACC 003 hydraulic braking system with 160mm rotors.
Another contributor to the bike's versatility is the Kendra Flintridge Sport tires that are 35 mm thick and puncture-resistant to sharp objects. The GHOST Low Rizer handlebar has a flat shape and is 680 mm long and 31.8mm thick. The handlebar and stem make for easy steering and add to the bike's stability.
10. Schwinn Meridian Adult Trike
The Schwinn Meridian Adult Trike with its nostalgic appearance and steel frame, is the ideal bicycle for women who prefer comfort, style, and convenience. The step-through design makes mounting and dismounting easy for cyclists who are wearing work clothing or who have short legs.
The Superbe's geometry allows for a relaxed and upright riding posture. Durability is integral to the value that this bicycle offers with its durable steel fork and forged aluminum cranks. The bike's full-size road wheels are fitted with Kenda 700x35c tires that have gum sidewalls.
A Shimano Tourney twist shifter provides a selection of one front- and seven rear gears. Because this is not a single-speed bike, Raleigh fitted it with Promax alloy V-brakes. The women's hybrid bicycle is not ideal for high-intensity off-roading, but it is perfect for commuting to work and exploring your neighborhood.
The Superbe is especially popular for lady cyclists who like to travel in style while getting some exercise at the same time.
Hybrid Bikes for Women Buying Guide – 3 Things to Consider
When shopping for a hybrid bike, there are several things you should consider to ensure that you purchase the right bike for your needs. These considerations pertain to your preferences rather than must-have requirements.
Frame Material
 Aluminum is a standard frame material for hybrid bikes because of its light weight, strength, and affordability. The drawback of aluminum is that it doesn't have the same flexibility as steel, and it doesn't absorb shocks as well. 
Steel is another popular frame material for this bike category. Steel frame bicycles are heavier than aluminum or carbon fiber ones, but they are flexible and make for a comfortable ride. Carbon fiber offers the weight benefits of aluminum and the strength benefits of steel. This frame type is more expensive, however, but worth considering if you don't have budget constraints.
How Heavy is the Bike?
Weight is integral to a bicycle's performance, controllability, and aerodynamics. A lightweight bike requires less power to move, and one pound can make a big difference when you are riding an incline.
Several things determine the weight of a bike, including the frame type and size, the wheel size, tire type, and components like the saddle and rear rack. When it comes to hybrid bikes, however, weight is not as crucial as with, say, racing bikes. Your goal is to find your way around town and do sightseeing, not to win races. Reducing your bike's weight can also be a costly endeavor as lightweight components are typically expensive. Any bike that weighs below 50 lbs. (22.7 kg) is generally suitable for cruising around.
Quality Vs. Affordability
As a rule, the higher a bike's quality and durability, the more expensive it is. If you are planning on riding your bicycle every day, you need a high-quality model with a long lifespan. Quality affects other aspects as well, including comfort, versatility, and appearance.
If you are only planning on occasional, shorter bike rides, it may not be necessary to dish out our life's savings for a high-end bike. However, if you are an entry-level cyclist with a limited budget, consider low-priced models from reputable manufacturers. These bikes are typically affordable – not because of poor quality, but because of simplistic designs or limited features.
What Are the Key Features to Look for on a Woman's Hybrid Bike?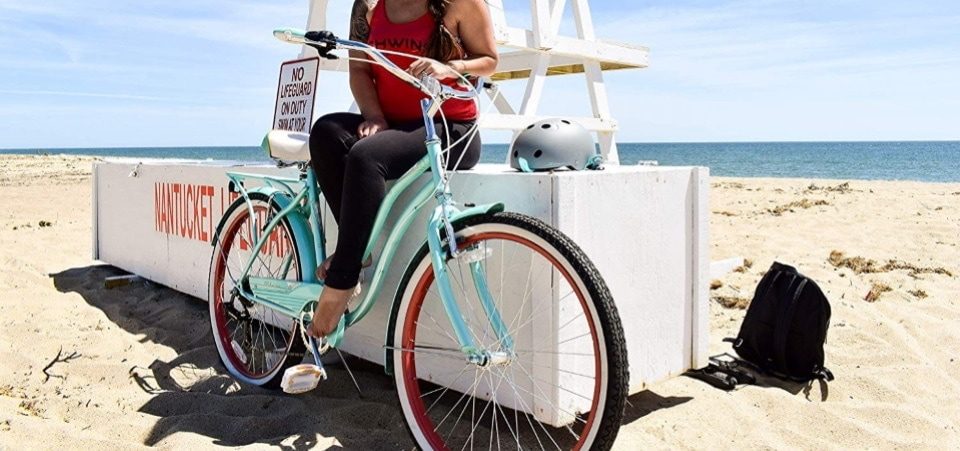 You want a reliable hybrid bike that is suitable for your intended riding style and settings. To ensure that you select a decent bike that is comfortable to ride and that meets your personal preferences, look out for the following key characteristics:
Gears
The gear configuration of a bike is a relatively complex consideration and involves aspects like multiple chainring combinations and the number of teeth on cogs. Hybrid bikes' number of gear combinations typically range from one to 27, but some bikes offer more combinations.
Generally speaking, two things determine the gear range you need, namely your experience level and the terrain you want to ride. More gears make it easier to ride over hills, especially if you are new to cycling. If you are experienced and have a high fitness level, however, you may not need the same number of gear combinations as a novice.
Many traditional cruising bikes only have one gear and are commonly referred to as single-speed bikes. Single-speed bikes often have coaster brakes, which is a rear hub that allows the bicycle to roll forward without the need for pedaling. You operate this brake by pedaling backward.
Tires and Wheel Size
Hybrid bikes typically have 700c wheels, as this is the size that offers optimal versatility. If you want to take on rugged terrains, this wheel size is ideal. 26-inch wheels are smaller than 700c, but they are also suitable for a wide range of settings.
If you are sticking to smooth road surfaces and are looking for a compact bike, consider a 24-inch women's hybrid bike. These bike frames are smaller and allow for secure storage and transportation. 24-inch wheels may be relatively small, but some brands add additional features like front suspension and a wide range of gears. These components enhance the bike's ability to take on surfaces like off-road trails.
The tire width is also a crucial consideration. Tire widths ranging from 32mm to 38 mm are suitable for city and cruising bikes. If you are planning on doing some off-road riding, consider a tire width of around 50mm. If you need a bike for recreational road cycling, however, a thinner tire of 25mm provides optimal aerodynamics.
Cargo Racks
If you need a bike for daily commuting and running errands, a rear rack can be worth its weight in gold. Cargo racks can be mounted to the front or the rear of the bicycle, and they are available in various shapes and styles. Cargo racks have unique weight capacities, and the type you choose can determine the type of cargo you can attach. Most hybrid bikes come with cargo racks, and others come with mounts so you can select your preferred rack. A luggage shelf can add some weight, but it is typically easy to remove if you don't need it.
What Are the Recommended Hybrid Bike Sizes for Women?
Bike size refers to the distance between the crank and the bottom of the seat post. Cyclists who are 4'11" to 5'11" tall will be more comfortable with a small women's hybrid bike size that ranges between 10″ and 17″. If you have a length between 5'11" and 6'4″, a bike size between 17″ and 21″ is most likely to fit the length of your inner leg. Cyclists who are taller than 6'4″ should not consider anything shorter than 21″.
Some manufacturers use measurements like XXS to XXL to indicate their frame sizes. These measurements are not standard across the board, and you should only consider measurements in inches or millimeters when selecting an appropriate frame size.
Are Hybrid Bikes Good to Use for Commuting?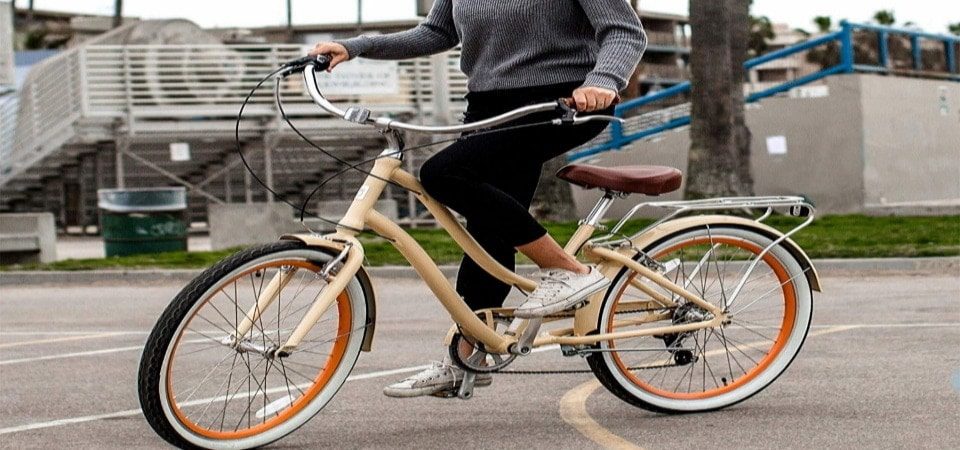 A hybrid bike is ideal to use for commuting. Features that enhance a hybrid bike's commuting abilities include lighting, a high-quality brake system, full fenders, head tube, and some luggage carrying capability. Most hybrid bikes already have these features, or you can easily install additional features to make your bike safe for commuting to work.
Another reason why hybrid bikes are typically perfect for commuting is because of their 700c-sized wheels. These wheels are not as wide as those of mountain bikes, and they are wider than road bike wheels, so they are the most versatile.
If you need a bike for farming activities, commuting in rural areas, or riding on rugged terrain, a mountain bike may be more suitable for your needs. These types of bikes are purpose-built with wider tires and robust constructions. To learn more about these bikes, take a look at our article on women's mountain bikes.
Can a Hybrid Bike be Used for Exercise?
When you ride a hybrid bike to work, the grocery store, and the beach, you will inevitably get some exercise. Taking a leisurely ride around town or using your bike instead of your car can be incredibly healthy and increase your fitness level significantly. Hybrid bikes are ideal if you want to make a lifestyle change.
If you are looking for a bike that you can exclusively use for exercise, a road bike may be a better option than a hybrid. If you need a bike for exercising, take a look at our article on women's road bikes.