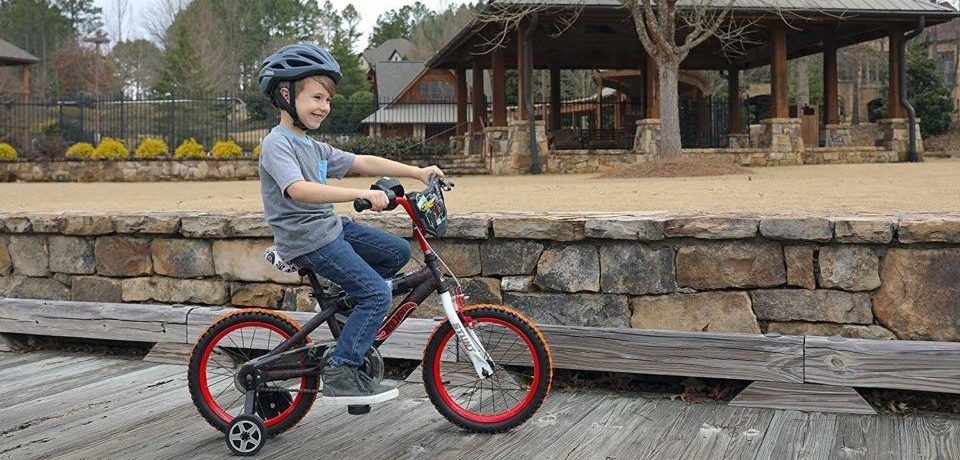 10 Best Kids Bikes for 5, 6, and 7 Year Olds in 2021 (Review)
You always want the best for your child, that is why we created a list of the 10 best kids bikes for 5, 6, and 7-year-olds in 2021. You now won't have to spend hours traveling to bike shops to find the best bikes for kids, and you won't have to spend hours listening to sales staff trying to sell you what you don't need. Instead, you can just follow our guide and quickly find out what will work best for your child. While creating this list, we also kept your wallet in mind.
You are probably thinking about all the information you might need to know to get the correct size for your child. We thought about that and have included a nice little guide with all the advice and sizing information that you will need. We won't use jargon. We'll just give you the straight forward advice that you need.
Short on Time? See our Top Rated Products From 3 Categories
The Best Kids Bikes for 5, 6 and 7 Year Olds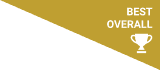 1. RoyalBaby BMX Kids Bike
RoyalBaby BMX is all but guaranteed to have a model to fit your child. It is available in wheel sizes from 12" up to 20". You're covered from the ages of 3-9. Also, don't be put off by the BMX in the title: this is a proper range of kids bikes that just look like BMX bikes.
The 12", 14", 16" and 18" wheeled models all come with coaster brakes as well as a hand brake. The coaster brake is easier for children new to cycling and will help ease them into their hand brakes properly. The kid's 20-inch bike model only comes with a set of hand brakes, as children should be able to coordinate their hand movements as they get older and can ride bigger bikes.
The smaller models come with a coaster brake and come with training wheels in case you missed out the balance bike part of learning to ride. The 16", 18", and 20" all come with a kickstand, which is an excellent way to stop your child from dropping their bike. With various colors available to choose from for both boys and girls, RoyalBaby offers one of the best bikes for children around 7 years old.
With its 2.4" wide tires, your child will be able to take the bike on and off-road to their heart's content. The tires will help them get ready to ride a mountain bike when they are older. The RoyalBaby also comes with a quick-release seat post to allow you to make rapid height changes.
2. Joystar Totem Kids Bike
Joystar Totem is a bike that will allow your child to bring out their creative flair. Inside the bike's box, you will find a set of stickers so your child can make their new bike truly theirs. All kids love stickers and having them included with their new bike could be a great way to spark the riding bug.
To keep your child safe, you'll find that the Totem comes with both a coaster brake and hand brakes. You'll see that this brake combination is used on their 12", 14", 16", and 18" models. The 20" model only comes with hand brakes.
To allow you to set seat height quickly. The Totem comes with a quick-release seat clamp, so you'll be able to drop the saddle, making it easily transportable.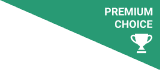 3. RoyalBaby Honey and Buttons Kids Bike
RoyalBaby Honey and Buttons bikes have a very simple steel frame design that will look pleasing to some children. The Honey moniker is attached to their girls' colors, and the Buttons name goes to their boys' colors.
The frame design is based around one square front tube. It looks very similar to balance bikes but with bigger wheels. The design may then be an excellent way to break your child into pedal bikes with a design that they are already used to riding.
Both the Honey and the Buttons come with a lightweight and durable foam saddle. The saddle has an easy to hold handle at the back. The handle will be comfortable for you to hold on the day that you take the training wheels off. A simple feature that can bring confidence to your child and have them pedaling off into the distance quickly and not struggling with confidence when learning to ride.
Both models also feature shorter-reach hand brakes. The shorter reach makes it easier for smaller hands to reach and pull the brake. The front hand brake is also complimented by a coaster brake all the way through the 12", 14", 16", and 18" bikes. The 20-inch kid's bike has front and rear brakes.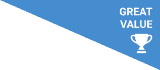 4. Dynacraft Magna Major Damage BMX
Dynacraft Magna Major Damage BMX is a 16-inch kid's bike that looks like a BMX bike. The perfect option for getting your young ripper to get out there and get rad like dad.
The 16" wheels come equipped with good quality knobbly tires so that your child can ride both on and off-road. They are an excellent choice for getting your kids down the BMX track or bike park and teaching them how to race. With a lifetime warranty on the frame and fork, you won't need to worry about them trying some jumps on the bike.
The bike comes with no hand brakes and only a coaster brake. Bare that in mind if you want your children to start using brakes. The rear coaster brake should be enough for most BMX tracks and off-road riding, though.
For the kid that likes to throw their bike around, this could be the best kid's bike.
Schwinn Koen is a bike that is steeped in American bicycle history. Schwinn is the brand that brought BMX bikes to the world, and they're one of the best bike brands for kids. Everyone has ridden a Schwinn bike at some point.
The Koen comes in a range of sizes from 12" to 20". The whole range comes with a rear coaster brake and a front caliper hand brake. They help you child learn to break while keeping them safe in the process. The 16" model looks like the best bike for a 6-year-old.
To help keep your child safe, the Koen also comes with a saddle handle. The handle is quite substantial and will make holding your child steady very easy when they first start using a pedal bike. The handle can also be used to hang the bike when you're ready to store it.
Schwinn is also designed with child-specific geometry, making it a great kid's sports bike. The frame and handlebar are designed around children's proportions and are not just shrunken down adult's bike parts. Child-specific geometry will make it easier for your child to pedal the bike and keep the bike under control.
You will also find a quick-release seat clamp so that you can raise and lower your child's seat easily and quickly.
Kids love Bike. So, it was only natural that some bike company would want to create a Star Wars themed bike. Huffy is that bike company. The Royal Baby is available in 12", 14″ and 16" wheel sizes.
The black bike has a Darth Vader theme, the white bike has a Stormtrooper theme, and the black/red model has a lightsaber theme. The Darth Vader and Stormtrooper bikes come with a mask of their respective characters for the handlebars. Both masks also double as a storage space for toys or snacks.
The lightsaber theme has two handlebars that look like two lightsabers dueling. There is also a button that will allow the lightsabers to light up. Due to the shaping of the bars, the lightsaber model only comes with a coaster brake. The other two models come with both a coaster brake and hand brakes.
The three models all come with a Star Wars themed chainguard to help keep your child safe. The chainguard will stop clothing from getting caught in the chain as your kid starts to cycle. A fright that might put them off riding.
7. Nickelodeon Paw Patrol
Nickelodeon Paw Patrol children's bike comes in two sizes. It comes in 12" wheel size with a red frame and in a 16" wheel size with a blue frame. The frames are also shaped differently. The 16" looks like a standard bike and the 12" has a curved top tube.
Both bikes come without hand brakes but do feature a coaster brake. That will make the Paw Patrol a good choice if your child does not feel ready for using a hand brake yet. Remember all children develop at their own speed, so do not try and rush getting to hand brake use.
The bike comes with a front number plate that features Chase, Marshall, and Rubble. You will also find that there is a disc covering the spokes on the wheels. The discs feature Chase on the front and Rubble on the back.
To make your life easier, you will find a quick-release seat clamp for raising and lowering your child's seat. The Paw Patrol is a kid's bike with training wheels, which are also Paw Patrol themed. The training wheels can also be quickly removed if your child decides that it is now the time to ride without them.
Hot Wheels Dynacraft is a bike that looks like a fearsome BMX, and it will suit aggressive riders. The Hot Wheels Dynacraft only comes in a 16" wheel version, so it will suit rippers from 4 years old up to 8 years old. It is sure to be ridden hard and fast by your child, and you may be thankful for its lifetime warranty. It is the best BMX bike for a kid in this test and will rip up bike parks easily.
The bike comes with a fresh set of tires that are sure to set this bike apart. The tires come with a two-tone colorway and black sidewalls with an orange strip running down the top. The tires contrast nicely with the red wheels that can be found on this bike.
Like most of the other bikes in this test, it comes with a quick-release seat clamp. A small feature that makes chopping and changing seat height very easy. To give the bike that little bit of a motocross look, it comes with a front number plate and a rev grip. On any Sunday your child will be out ripping it up like the pros.
It could be the best bike for a 5-year-old who loves motorbikes and could be the perfect kid's training bike for a budding motocross racer.
9. Titans Flower Princess
Titans Flower Princess bike is a 16" wheeled BMX style bike. The pink bike comes with a lovely set of lilac tires. The Flower Princess motif is certainly strong in this bike, and you will find decals all over it proclaiming so.
The bike also comes with only a coaster brake, so you can be sure of keeping those white wheel rims white with no rim brake being fitted. You will want to make sure your child can get their feet flat on the ground when using a coaster brake for any sudden emergencies. To keep the saddle height correct, Titan has fitted this bike with a quick-release seat clamp, so there is no need to struggle with tools. It's quick way to set the adjustable seat height.
You will also have noticed that this bike comes with a front basket and a rear baby bike seat. A very cool feature for children who love to bring their dolls along on their rides.
NiceC BMX is the most interestingly shaped bike in this review, it is also the only lightweight aluminum kids bike in the review. The bike itself comes with a one-piece aluminum frame. In bike lingo, we would call this a monocoque design. The beauty of this one-piece aluminum frame design is that it keeps weight down, something you really want as a kid. It also looks like a really cool bike for kids.
The NiceC is also the only bike in this review to feature a disc brake. It only has a disc brake at the rear, and this is a good thing. As it just comes in a 14" or 16" size, putting a front disc brake on would have your child flying over the bars, and none of us want that.
A rear disc does mean your child may be pulling a lot of skids, something all kids and parents love. The skids will be helped by the wide tires that come fitted to the NiceC. Wider tires should make the bike more comfortable for your child and also give it more grip. Which, when you watch your child career around corners the first time, you will appreciate.
We may have only mentioned the rear brake, but don't worry, the front still has a standard caliper brake fitted.
Kids Bike Buying Guide – What to Look For
Buying a bicycle for kids can be a minefield and choosing a bike is not easy. Everyone will have advice for you. There will be a load of advertisements featuring the current fads of children's TV-themed bikes for you to navigate. To the layperson, they all look the same, but are they? And how do you find the right bike?
Is there an easy way to cut to the chase? Yes there is, just read our guide to buying a kid's pedal bike.
Size
Make sure the bike fits your child, and they can safely get their feet on the ground. As an adult, you will be safe just having your tiptoes touching the ground, but your child needs to have their feet down flat. Here you can find our children's bike size chart.
Weight
Buy the lightest bike you can afford. We all know that adult cyclist that gets obsessive about how much his bike weighs. But for a child, it is way more important. Your average adult weighs 177 lbs., and your average 5-year-old weighs 40 lbs. When you see it written like that, it is immediately obvious why a child would benefit from a lighter bike.
Brakes
Has your child developed the necessary coordination to use hand brakes? It takes time to develop the coordination needed and you don't want to rush them. If they haven't developed the skill, do not worry about buying a bike with a coaster brake. A coaster brake works by turning your pedals backward. It is a simple way to stop. It will also force your child to pedal. Many kids try and pedal backward and then press down to move. The coaster brake stops this from happening. It is also not a fixed gear.
Color
Buy the bike in a color your child likes. It doesn't matter if you hate the color or the bike's decals. If your child loves those colors buy the bike unless the same color is available in a lighter bike. If you buy a color they hate, then they will not want to use the bike.
It has child-specific parts
Do not buy a bike that has grips that an adult would use, this will just not be suitable at all for the child. They will have no control over their bike. If the bike has hand brakes, they should have a screw to allow you to bring the lever in for small hands.
Christmas bikes
We all remember getting bikes for Christmas, the thing we forget is that, for those of in places with a winter, we never rode them till' Easter. If you live in a place with winter, don't buy your kid a bike for Christmas, wait till the Easter holidays. Your child can have a growth spurt in 3 months, and you might now have a bike that is too small and never really been ridden.
What Size Bike Should You Buy for Your Kid?
The first rule of buying a kid's bike goes against what everyone will tell you. Do not ever buy your kid a bike that they will grow into being the right size for. If you do that, you're buying a bike that you have just admitted is unsafe for your child to ride. How can they control a bike if they cannot correctly reach all the parts of the bike?
The second rule is to remember that kid's bikes are measured by wheel size and not by the frame as they are for adults. So a 14" adult bike is very different from a 14" kids bike.
You will see all the manufacturers have a size guide for their bikes. It will contain a range of sizes. Ideally, you do not want your kid to be the bottom number on that chart. A couple of centimeters above that and you can be sure your child will fit comfortably.
To measure your child's inside leg, you will need a book, a measuring tape, and your child.
Have your child take their shoes off and stand with their back flat against a wall.
Put their feet around a shoulder's width apart.
Take your book and run it up their legs until their crotch.
Measure from the top of the book to the floor.
It only took 4 easy steps, and you are now a bike fitting god and do not need to visit a bike shop. Use that measurement, and you will be sure of getting the correct size bike when used in conjunction with a manufacturer's size chart.