Do you still have a standard black helmet – the de facto bicycle helmet – in 2021? Sure, you need a durable and certified bike helmet for your safety. Still, it doesn't necessarily have to be so dull.
The most common safety concern with stylish bike helmets used to be their durability, which was undoubtedly less than adequate. And even though reputed companies started using ongoing trends and making stylish helmets, the stigma remained.
For some reason, most stylish bike helmets are still seen as unsafe and "childish." Well, not anymore because I've compiled a list of the best bike helmets for men and women with style that you can get right now.
Short on Time? See our Top Rated Products From 3 Categories

Triple Eight Dual Certified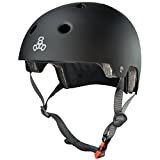 2 x 9 drivetrain
Rear rack mounts
Suspension lockout

ABUS Bike-Helmets Hyban 2.0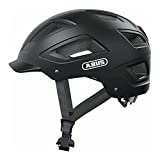 3 x 7 drivetrain
Rear rack mounts
26-inch tires

Thousand Chapter Bike Helmet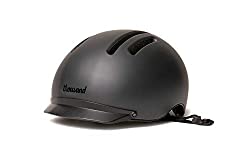 29-inch wheels
Full Dual Suspension
Disc brakes
Stylish Bike Helmets For Adults (Men & Women)
1. Giro Caden Urban Cycling Helmet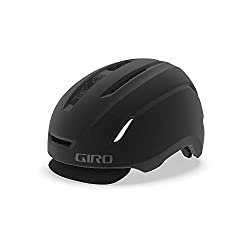 Key Features:
It comes with a universal attachment point for a front LED light.
The helmet contains 12 Wind Tunnel air vents which provide exceptional interior channeling.
The LED comes pre-attached for an extra $20.
Get it Here:
If you're looking for one of the coolest unisex bike helmets, then look no further than Giro's Caden Urban lineup. This commuter helmet is perfect for road biking and everyday commuting.
These commuter helmets sold in nine different color options, from Black to Grey to Iceberg, and the Matte finish gives it a premium aesthetic look.
2. Thousand Chapter Bike Helmet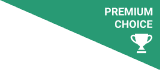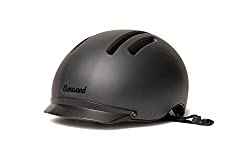 Key Features:
It comes with a low-profile removable visor and a one-handed magnetic buckle fastener.
It has a secret pop lock to secure the helmet.
If the Chapter collection seems expensive, you can just go for the equally awesome and slightly cheaper Heritage collection in Thousand's multi-purpose bicycle helmet setup. But the Chapter collection has MIPS while Heritage doesn't.
Although the Chapter collection only has 3 color options, the Heritage has 12. It comes in every prominent bike color, so you can pair your biking setup in the coolest way possible.
Get it Here:
The Thousand's Chapter is my personal favorite when it comes to materialistic looks. It's a fantastic option for both mountain and road biking at such a reasonable price.
3. ABUS Hyban 2.0 with Integrated LED Taillight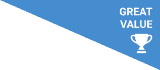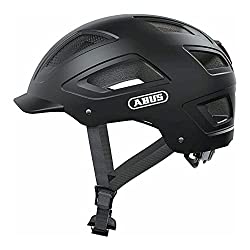 Key Features:
The helmet comes in a well-thought range of 12 different colors that'll liven up your bike's look
It has high visibility and an effective ventilation system with 5 inlet air vents and 8 outlet air vents.
It's extremely durable, thanks to the ABS hard shell.
Hyban 2.0 is ponytail (or long hair) compatible.
Get it Here:
Yes, many modern bike helmets have an integrated taillight, but they always come with their fair share of flaws. Even the Giro Caden's front LED attachment is known to have battery issues from time to time.
Don't worry though, if a cool LED helmet is what you want, then there's nothing better than ABUS' Hyban 2.0 – it has a minimalistic design with a chic touch. The LED has a broad visibility spectrum (180 degrees), so Hyban options are the perfect commuter helmets for daily travel, especially the late-night ones.
4. Closca Loop Folding Helmet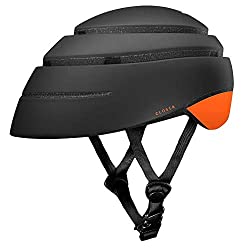 Key Features:
It folds down to consume less space.
It's incredibly lightweight, which makes them perfect commuter helmets.
Key Specifications:
Get it Here:
My only issue with the helmet is that it's not a universal fit, so your head needs to fit their profile if you wanna daily-drive it.
My only issue with the helmet is that it's not a universal fit, so your head needs to fit their profile if you wanna daily-drive it.
Closca's Loop Folding bike helmet may not be the ideal choice for mountain or road biking, but you have to admit it's pretty cool cycling cap. And Closca's target market is the daily bikers and commuters who have found the product reasonably practical for their use case.
The bike helmet is made from Closca's patented "Loop Folding" technology with an aerodynamic design. Despite how flimsy it looks, the helmet is double-safe certified.
Read More: How do you get bike grease out of clothing? Is it permanent?
Chic Women's Bike Helmets
Here are some chic bike helmets for the ladies to flaunt your inner queen:
1. BERN Women's Winter Lenox Snow Helmet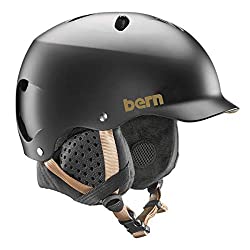 Key Features:
The helmet is certified for snow and land, so you can use it on your ski and snowboarding trips.
The helmet is certified correctly and is made of hard shell ABS plastic.
The helmet can be used for daily commute and biking.
The bike helmet has a small latch for ear warmers if you're ever cycling or skiing in a cold environment.
Get it Here:
Bern's Winter Lenox Snow helmet is advertised towards women and comes in three different colors – Satin Black, Satin Rosegold Snowflake, and Satin White. 
The baseball-hat-like cycling cap brings that minimalist look to the helmet, proving that quirky doesn't necessarily mean chic.
2. Nutcase Helmets – Young & Girly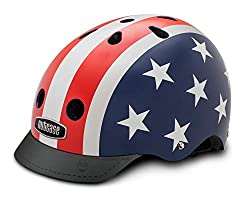 Key Features:
The interior is made of expanded polystyrene.
The exterior is made of Acrylonitrile Butadiene Styrene (ABS) hard plastic.
The helmet is pretty cheap, unique, and cute bike helmets
Get it Here:
Saying Nutcase makes one of the quirkiest bike helmets would be an understatement. The entire Nutcase helmet lineup is filled with unique and exciting designs that will kick your biking persona up a notch.
Thanks to their durability, the Nutcase stylish bike helmet can also be used for skateboarding and rollerskating to protect your head. The only issue with this versatile helmet is that it's not super breathable because of a lack of ventilation holes.
Here's a complete review of the helmet.
3. Triple Eight Dual Certified Bike and Skateboard Helmet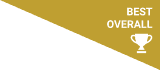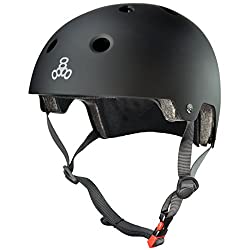 Key Features:
Bike Helmet has a comprehensive locking system.
The outer part of the helmet is made of ABS hard plastic.
Get it Here:
Some of you might not have heard about the Triple Eight biking helmet, but it's a pretty reputable brand. Their bike and skateboard helmet is dual safety certified as per the latest CPSC standards and guidelines. It also comes with a MIPS option.
The Triple Eight Dual Certified bike helmet is a perfect commuter helmet. It's great for daily travel and road biking because of the removable helmet pads that can be customized for a perfect fit.
4. Smith Session MIPS Bike Helmet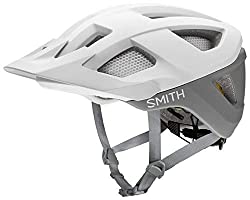 Key Features:
It comes with MIPS technology.
Thanks to the open space, the sleek design of the helmet allows for fantastic ventilation (15 ergonomic air vents).
The helmet has an antimicrobial layer, so it won't smell as much as its alternatives.
Key Specifications:
Get it Here:
Smith's Session bicycle helmet is a great option for you queens out there. These cute bike helmets are the perfect blend between minimalistic and quirky.
Smith's Session bike helmet is not just for commuting. You can use the helmet for both road biking and mountain biking. Oh, and it comes with an attachment for your GoPro camera when you're mountain biking.
Read More: Is it safe for women to ride a bike when they're pregnant?
What to look for when buying a bike helmet?
There are three factors you should look out for when buying bike helmets.
Firstly, your riding style matters the most. Casual riders can just go with recreational bike helmets. Still, mountain bikers need intricate engineering and well-crafted helmets to prevent head injuries. Similarly, road bikers should go for relatively lightweight options.
Secondly, the size of the helmet. The helmet should be a perfect fit for your head – neither tight nor unused space – which is impossible to make for every head. So, you should buy a bike helmet with a comprehensive bike lock system with a rear strap and chin strap.
And finally, premium features. Bike helmets have many options – some have MIPS technology while others are incredibly lightweight. You need to find the right balance between the extra perks you need and your budget for the helmet.
1. How much should you spend on bike helmets?
CPSC-certified bike helmets generally cost between $75 – $150, but it depends on several factors. Premium helmets with various features will cost above $500. Similarly, stylized helmets generally cost between $100 and $150. You shouldn't spend more than $150 unless you're looking for specific features.
2. How long do bike helmets last?
Bike helmets could last anywhere between 2.5 years to 10 years depending on the helmet manufacturer, the material quality, your usage and maintenance of the helmet, quality of the safety standards, and extra features if it had any.
3. What is MIPS, and is it worth the extra bucks?
Multi-directional Impact Protection System (MIPS) is slip-plane technology developed by a Swedish company that reduces the impact of rotational forces by at least 10% compared to non-MIPS helmets. It's most certainly worth the extra cost because of the added security.
Read More: Quick & Easy Guide to Adjusting Bike Brakes the Right Way
4. How are cheap helmets compared to expensive ones?
Contrary to what you may believe, not all cheap bicycle helmets are ineffective by default. Most helmet manufacturers adhere to the CPSC (US Consumer Product Safety Commission) standard, barring some exceptions.
Cheap helmets with CPSC certification are perfect for everyday use. You don't necessarily need to spend more. Keeping CPSC certified helmets as a baseline, all helmets more expensive include premium features like less weight, MIPS, etc., that may or may not suit your use case.
Stylized bike helmets follow the same rules, so you should only buy an expensive helmet if you have a particular use case for the premium features that come with them.
5. Which company makes the best bike helmet?
While Giro's and Thousand's stylish bike helmets have a reputation for the most satisfied (and safer) customers, no one company can be considered the best. The best bicycle helmet company is the one that follows CPSC standards and suits both your style and needs while keeping you safe.
As always, happy cycling!