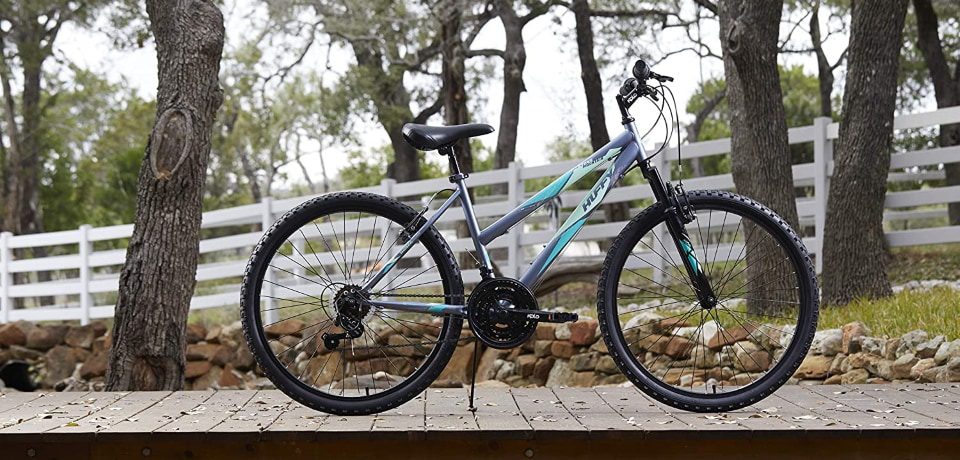 10 Best Mountain Bikes for Women in 2021 (Review)
Many women have trouble finding comfortable mountain bikes; that's because most mountain bikes are designed for men. If you've been struggling to find a good bike, then you're in luck. Have a look at our mountain bikes for women reviews!
We've put together a review of the best women's mountain bikes. Unlike other mountain bikes on the market, these bikes have features specifically to suit the female form, delivering comfort, efficiency, safety, and more.
By the end of this page, you should have no trouble finding a fun bike that's a perfect fit for your needs. No matter your size, shape, or speed preference, there's always something available that will work. Let's take a look at some of the best options.
Short on Time? See our Top Rated Products From 3 Categories
The Best Full Suspension Mountain Bikes for Women
1. Royce Union RMT Women's Mountain Bike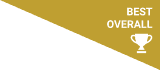 Although not built for extreme downhill riding, the Royce Union RMT Women's Bike is a perfect value package that has everything essential for a budget hardtail. The frame material is rust-free aluminum, making the bike lightweight, while the 27.5-inch wheel size helps you ride comfortably on most surfaces.
The front suspension fork by Zoom is basic, but works well on minor bumps. The drivetrain is made up of a reliable Shimano 3×7 drivetrain with a Tourney derailleur – the king of budget bike drivetrains. Other components, such as the alloy rims, Krayton grips, and pedals prove that component selection for the bike has been thoughtful.
The bike's linear pull brakes might not match the ability of expensive disc brakes, but nevertheless provide sufficient stopping power.
Design-wise, the RMT is by no means a poster girl. Its simple, step-through frame geometry with straight tubes all over clearly says the bike is a practical machine at this cost. To summarize, the RMT is a perfect bike for mild or moderate off-road riding.
2. Juliana Maverick CC X01 Complete Mountain Bike
If you are a pro biker who wants a bike that's tough and versatile enough to roll smoothly over any trail, the Juliana Maverick CC X01 Complete Mountain Bike might be exactly what you need.
Being one of the best mountain bikes for women, this model is pricy, but for pro mountain biking across tough terrains, it's worth every penny for its excellent features and top-of-the-line components.
For starters, its tires are 2.4 inches wide, giving you complete traction and more stability when cruising on or off trails. You also get VPP and Fox suspension with 145mm front and 150mm rear travel to further enhance the bike's flexibility and minimize shock rates.
The entire bike sits on a lightweight carbon frame and aluminum rims, giving you a swift yet sturdy mountain bike.
For your comfort, there are easy-to-reach water bottle mounts, so you can stay hydrated while exploring the outdoors. The bike comes in extra-small and medium sizes to fit the average female body type.
3. Mongoose Status 2.2 Full Suspension Bike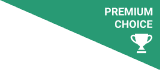 The design of the Mongoose Status 2.2 Women's 26″ Wheel Mountain Bike might be for women, but there's nothing ladylike about this bike's toughness. Its durability makes it one of the top mountain bikes for women who want to explore any rough terrain without worrying about their bike falling apart.
Most of the bike's durability comes from its aluminum frame, which also makes it light enough to carry with ease. The geometry of the aluminum frame provides female riders with enough space to easily stand astride it.
For control, there's a 21-speed drivetrain with a Shimano derailleur and SRAM shifters, letting you choose the pace of your ride.
In terms of comfort, the bike features a suspension fork over the back and front wheels, keeping your ride less bumpy. For safety, the combination of a three-piece crank and V brakes lets you manage speeds on downhill trips and windy flow trails.
Two more things that make this bike amazing are its attractive aesthetics and its affordable price. If you are new to mountain biking and want a top-quality product that's reasonably priced, then the Mongoose Status 2.2 is arguably the best women's trail bike.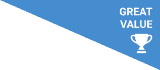 4. Huffy 26-Inch Women's Trail Mountain Bike
Here's another budget trail bike from Huffy. If you are looking for a bike that combines all the bare essentials for occasional trail riding, the Huffy 26-Inch Women's Trail Mountain Bike is an excellent choice.
A robust, steel frame mounted on 26-inch wheels is able to carry you over nearly anything, from asphalt to gravel, and even some trails in the woods. Its dual suspension damps most small to moderate shocks. It is obviously not built for downhill riding or dirt jumping, but being able to comfortably conquer urban trails is welcome at this price tag.
The Huffy's 18-speed Shimano drivetrain delivers satisfactory performance. Its 26" x 1.95" tires have traction that allows for safe riding on a variety of surfaces. The bike comes in primarily black paint, with a blue or pink front fork and rear triangle. The blue or pink accents are seen on the saddle, too.
This is a reliable bike for someone who is looking to do some entry level trail riding without burning a hole in their pocket.
5. Roadmaster R8047WMDS Women's Mountain Bike
Another entry level trail bike, the Roadmaster R8047WMDS Women's Mountain Bike is a perfect choice for those who want to get into cycling and try a mix of city riding and light-duty off-roading. It comes with a sturdy steel frame with an easy-to-use step through design.
An 18-speed drivetrain makes climbing ascents easier. The tried and tested Shimano Tourney would have been a great choice of gearing at this price, but the more basic TD One derailleur works without issues too.
The suspension system on the front helps tackle almost all minor bumps. The roadmaster has a comfortable saddle and handlebar grips. Its 26" wheels sport knobby tires that help rolling and steering even in loose gravel. Adjusting the seat-height is a breeze, thanks to the quick release lever on the seat-post.
The bike sports a minimal design, with a dark purple frame and white accents, while the black and shiny steel fork stands out. In conclusion, the Roadmaster R8047WMDS might have a complex name, but it's a straightforward, practical entry-level bike for neighborhood rides or visiting the trails.
The Best Hardtail Mountain Bikes for Women
6. Mongoose Ledge 2.1 Women's Mountain Bike
What could be better than a budget bike made by a reputable brand that looks and feels like a more expensive mountain bike? The Mongoose Ledge 2.1 Women's Bike is one of the best-looking bikes on the list, with a minimalistic white frame and purple-colored branding with purple rear shocks.
But looks are not everything that this Mongoose possesses. It is a full-suspension bike with wide tires and can take quite a bit off-road treatment. It also comes with a trustworthy 3×7 Shimano drivetrain. The saddle could have been better when it comes to longer rides, but those planning long trips can always switch the saddle for a more comfortable one.
The Ledge has an aluminum frame that is quite light and helps compensate for the weight added by the dual suspension. Gear shifting is taken care of by revo-shift shifters and braking is handled by linear pull rim brakes.
The Mongoose Ledge 2.1 might not be capable of stunts, but it is totally capable of city riding and basic mountain-biking, as well as getting second glances.
7. Schwinn Aluminum Comp Women's Mountain Bike
If you are looking for a mountain bike that's not too entry-level, but you don't want anything for extreme mountain riding either, then the Schwinn Aluminum Comp Women's Mountain Bike is an excellent choice.
Schwinn's expertise probably lies in hitting that sweet spot of affordable cost and durable components. The Aluminum Comp is no exception – it has a hydroformed aluminum frame sitting on 27.5" alloy-rim wheels. The drivetrain consists of a no-nonsense 3×7 Shimano Tourney with EZ-Fire trigger shifters.
The bike comes with a front suspension fork. It is nothing fancy, but works well for light to moderate trail-riding. Another highlight of the Comp is its mechanical disc brakes. The braking is certainly more responsive compared to regular rim brakes. Its 2.2-inch wide, knobby tires also increase comfort and handling on a variety of surfaces.
This Schwinn comes in a snow-white frame and black wheels and handlebar – a combination that rarely goes wrong. The blue graphics on the frame and rims make it look sporty. Its sloping top-tube should make climbing or standing-over fairly easy. The best phrase to describe this bike would be "value-for-money."
8. Liv Intrigue 2 Complete Mountain Bike
List all the features of a great mountain bike and the Liv Intrigue 2 Complete Mountain Bike will have them all. This is not a regular neighborhood bike. The Intrigue 2 is a beast when it comes to off-roading abilities.
It comes with full suspension from Fox with 150mm and 140mm travel on the front and rear. A beautifully designed aluminum frame with internal cable routing takes away the weight and clutter. The 1×12 Sram NX Eagle™ drivetrain crushes hills with ease.
Braking is taken care of by hydraulic discs from Shimano, and leaves no room for complaints. Its 27.5" lightweight, tubeless-ready rims carry wide, aggressively designed Maxxis tires. Every single component on the Liv Intrigue 2 is thoughtfully selected/designed.
Liv is a sub-brand of Giant – the largest bike manufacturer in the world, and that fact is evident in the bike's design. If you have the budget for it, this is the bike you can never go wrong with.
9. Sixthreezero Hybrid Cruiser Bicycle
Meet one of the most unique bikes in the list – the Sixthreezero Hybrid Cruiser Bicycle. Technically, it is not a full-blown mountain machine, but more of a comfort bicycle with some mountain bike features.
The Avalon features dual suspension, with the rear suspension being mechanical springs at the top portion of the rear triangle. It is not as efficient as the more expensive options, but works fine for riding through the neighborhood or on urban trails. It has a steel frame and aluminum alloy rims.
The bike has an adjustable stem, helping to adjust the handlebar position with ease. It also comes with a chain cover, giving it a slightly retro look. Its 7-speed Shimano drivetrain helps when riding on gradients, while standard, linear-pull brakes handle the stopping.
This Sixthreezero Hybrid Cruiser bike is certainly not meant for heavy mountain-biking, but is a great choice for cruising on gravel or easy trails. You might consider buying this if you are looking for women's hybrid bikes and want something even more affordable.
10. Huffy Hardtail Mountain Bike
If affordability is your priority, then the Huffy Hardtail Mountain Bike might be exactly what you need. Even though it's affordable, it's tough enough to take a beating during rides or minor-to-medium-difficulty mountain trails.
Its frame is steel, which is durable but not as light as aluminum or carbon. Nonetheless, the bike is light enough that portability or maneuverability won't be an issue, and with the 21-speed twist-shift and steel linear-pull brakes, you have lots of control over speed, stopping, and more.
The front suspension has a limited range of fork travel, but nevertheless performs well on most tracks and trails. The bike comes with 26-inch knobby tires, making basic trail riding easy and even fun. A glossy charcoal color with subtle, colored branding on the tubes lends a classic look to the bike.
Being a women's model, its makers have opted for a step through frame for easy mounting and riding. This Huffy is also available in men's and kids' models. At this price tag, the Huffy Hardtail might well be the best women's hardtail mountain bike.