How far can an electric bike go? The current answer is just over 200km. Electric bikes are a boom industry just now, and this answer will change when new models get released. We used to be lucky to get 35km on a bike that weighed the same as a tank now we are pushing the boundaries.
As the electric bike market has grown, we are seeing the birth of new styles of e-bikes. For years, electric bikes were designed for older people or those with mobility problems that wanted a bit of freedom to get to the local coffee shop. For these people, a hybrid bike model was perfect.
Now we are seeing lightweight road bike models that are pushing the barriers of distance. We also have the likes of Sam Pilgrim riding for Haibike, one of the largest e-bike manufacturers, pushing the limits of what you can do on an e-bike. Check his Haibike video in the references below.
Jumping on the Bandwagon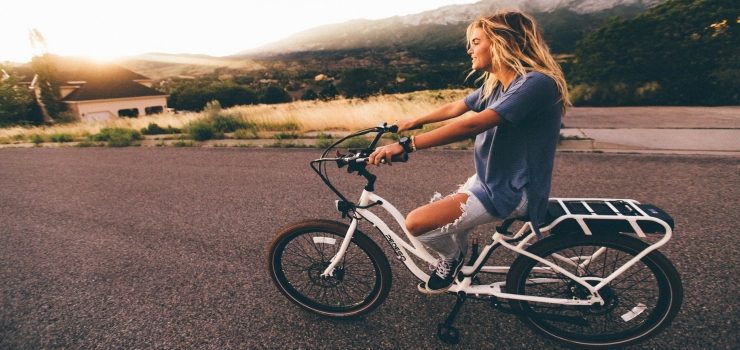 Now, you might be wondering why I have mentioned a man who makes money jumping bikes when talking about e-bike mileage. The Sam Pilgrim point shows how big the e-bike market is getting; it is no longer focused on just those with mobility problems. It has been predicted that the e-bike market will grow by 6.3% by 2025. That growth will make the market worth $8,500 million.
That amount of money is not easily ignored, and various bike manufacturers want to increase their share of that cash pie. The simplest way to guarantee media space and market share is to innovate. Push technology on and shout about it. That is why we see growth in distance and battery life.
Battery life is a simple way to prove your e-bike is better than another. If two bikes have a similar construction, the same groupset (gearing and brakes), and wheels, but one can have a battery that goes 50km further, we will all assume that the 50km e-bike is better.
After all why wouldn't we? That would be a very rational decision compared to liking a bike because its aesthetics.
It is easier for magazines and blogs to decide test winners. If your bike has the best mileage over everyone else, your market share will be larger.
Cannondale Can't Fail
Cannondale is a famous American bike manufacturer. They pushed aluminum construction during the 90s and were famous for that. In 2019, they wanted to join the road e-bike market, and they have put a lot of thought into how to sell their bikes by taking on the established brands.
Their new road e-bike range is designed around electric bikes that can do over 200km of distance. 200km is now an industry-leading figure. Cannondale quietly worked on these bikes before telling the media about them in their run-up to the public release. They have had wall to wall coverage in both the standard bike and e-bike press.
The release by one manufacturer of a 200km+ e-bike now means all the rest will be rushing to get to 200km (and then break it). It is similar to an arms race. You want to better equipped than your enemy so that they won't attack you.
The Mighty Bosch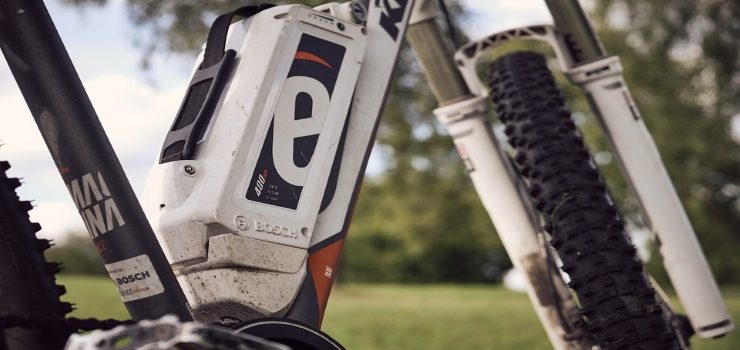 How did Cannondale achieve this mileage? Well, they use the latest generation of Bosch motors. People will tell you how compact the new Active Line Plus Gen 3 motors are. They are 25% smaller. This paired with their new gearing system means that they are lighter than previous models.
Being lighter means that you have to use less of your battery power to overcome the motor's weight. All of cycling is geared towards becoming lighter. It is just a simple case of physics: if you weigh less, it takes less power to propel you forward.
While the Bosch motor and battery are fantastic, they're also available to every other manufacturer. So what features on the Cannondale bikes are propelling them forward? The big one is that, unlike earlier road e-bikes, Cannondale uses standard road gearing rather than internal gearing in the hub motor.
Standard road gearing is bigger than the old internal gearing. A bigger gearing allows the Cannondales to be more efficient on the road. It also allows them to be quieter than standard e-bikes. The bigger gearing is giving you a better range of speed options, and picking the correct gear for the conditions can save you a lot of battery power.
Saving your power allows you to go longer distances. Fitting standard gearing to an open market system means that Cannondale will find it hard to patent this idea. We will now see other manufacturers jump on board with it.
A Lack of Plastic
The funny thing about the Cannondale Synapse Neo, to give them their full name, is that they are high-end bikes but not constructed from carbon fiber. They are built using Cannondale's knowledge of aluminum.
Being constructed out of aluminum will no doubt make these bikes stiff. The idea of stiff bikes being better comes from road racing. A stiff bike will transfer your power to the road, and you will not lose any power thanks to flex within your bike. This will apply to the Cannondale bikes and mean that you lose any of your motor's power. Again, this will incrementally help with battery life.
It also means that there are future savings to be made. A lightweight but stiff carbon fiber e-bike frame will allow you to save even more battery life. Carbon fiber took over the race market precisely because it can be as stiff as aluminum but a lot lighter.
There is no doubt that somewhere in the world this bike is being worked on and we will soon have another distance bettering e-bike. As the market grows, we will see a lot of technical innovation as firms jostle to be at the forefront of the consumer's market. For now, 200km seems like a considerable distance to go — even on an e-bike.
References