How much do electric bikes cost? Electric bikes cost more in America now than they ever have. They used to be 0% tax rated for Chinese imports and only 4% for electric bike motors. Now they are both subject to a 25% tariff. Ideally, you will be looking to spend around $1500.
A Charged Issue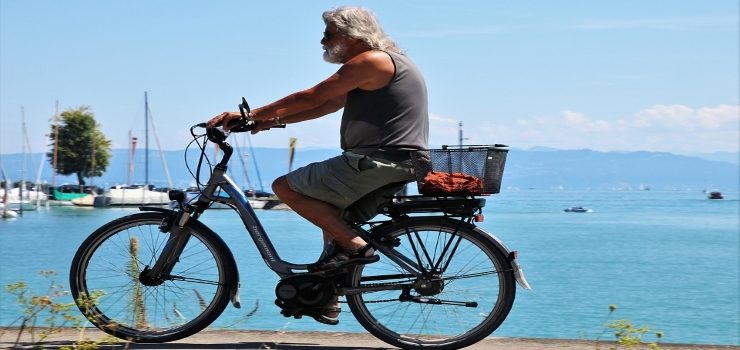 Now it is hard to avoid politics when talking about the pricing of e-bikes but we are not trying to be partisan in any particular political direction. It could be said that this will bring jobs to America, and indeed it could. It's also perhaps why we should buy American-made.
The tax rate is a huge issue as nearly every electric bike manufacturer in America builds their product in China.
The next question for us when it comes to electric bike pricing is that there are still scheduled to be more tariff increases, and that will further increase e-bike prices. Why?
With future tariffs impossible to know, it is hard to guess where e-bike pricing will go. What you will see is that e-bikes that were on Amazon for only $500 a few months ago are now $600 plus.
$600 looks to be the lowest price you can pay for a functional electric bike. You can find e-bikes on eBay for less, but I would not hold out any faith in them. At the other end of the scale, you could go and pay $12k+ on a Specialized S-Works Turbo Levo.
Specialized Writing
I am sure that if you'd just told your friends that you had bought the Spesh (cycling speak for Specialized), they would imagine it to be a motocross bike and not one that you still have to pedal. What is the difference between a $600 e-bike and a $12k one?
I am going to look at the Tomasar e-bike that is on Amazon at $619 just now. The links for this and the Spesh are at the bottom of the page in case you feel like splashing some cash after reading this article.
The Tomasar Amazon listing is almost migraine-inducing due to the symbols and text used. It is very obvious that this is a Chinese bike and that it is being sold directly from China. That is one way to keep the cost down when you are buying an e-bike. You are not paying for distributor and shop profits on top of the manufacturer's profits.
Missing out the middlemen will keep your upfront cost down. It may be a problem if you have issues down the line, as you won't have a shop to provide warranty work. The first thing you may notice if you compare the Tomasar to the Levo is that it looks cheaper, and given that it is $11.5k cheaper, that should not surprise you.
Battery-Powered Distance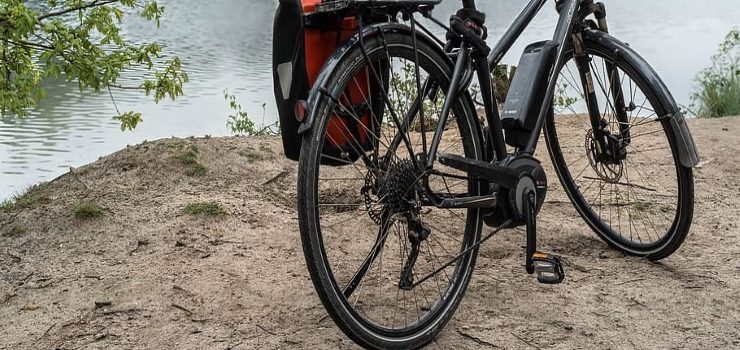 The motor and battery on the Tomasar are very noticeable. You can't help but see them. That may or may not be an issue for you. What you need to know is how good the quality of the battery is. The listing tells us that the battery is good for 35-70km of riding. I'd probably guess that means around 40km. The 70km is only happening on a downhill course with a following wind, which is what every manufacturer will do to list the best distance possible.
Digging around on various bike forums, the norm would seem to be a little bit north of 100km. If you want to go further, Cannondale has just announced they have a new range of e-bikes coming, promising 200km+ on one battery.
They are delivering this on carbon fiber road and gravel (slightly off-road) bikes. The price will be above $2k for base models and above $5k for the top-of-the-line bike. You might be thinking "do I need the $12k Levo?" It, like the Tomasar, is a mountain bike-style offering.
As well as battery life, you will want to know the weight of a bike. You may have to lift your bike at some point, or you may have to pedal the e-bike if the battery dies, so making sure your bike is not hugely heavy is necessary. The Tomasar tells us it weighs "about 20kg".
Given that the Spesh is high-end and made of carbon fiber, we have to guess that it is going to be lighter than the Tomasar. Remember though, this is not a fair comparison. I have basically compared a budget family run around to a Nascar beast.
Attempted Comedy
Apart from trying to inject some humor into this piece of writing, I was also making the point that there are a myriad of price points and styles under the electric bike banner.
I'd be wary of buying the Amazon bikes, because where would you go if you need to have your bike serviced? If you can do it yourself, that's great. But if you can't, you might find it difficult to find a bike shop that can help you. What you should do is buy an e-bike with a branded motor system.
Two e-bike systems stand head and shoulders above the rest: any Bosch model and the new Shimano STEPS system. For a bike with either of these systems, e-bike prices will start around $1500. That might seem expensive for a bicycle, but it is cheap for a motorbike, and we are somewhere in the middle.
That price for a good hybrid-style e-bike will be closer to $2k. This is mainly because you will want a good suspension fork mated to the bike. It will have to work well with your e-bike; it can't be made from cheap parts found in a catalog.
As you can now see, a reasonable e-bike might not seem cheap but you are filtering its price through bicycle-priced glasses. If you compare it to other forms of motorized transport, it is cheap. More importantly, it will help to promote a healthy lifestyle for you.
References
Men's S-Works Turbo Levo – Specialized