What are aero helmets? Is it just a new hip design or something else entirely?
Aerodynamics is a fantastic concept that studies how particular objects move through the air. While you may only know it as the "stuff that makes airplanes fly," it's much more versatile.
These aerodynamic principles are used by manufacturing companies to develop the latest technology for their biking gear. And one such stroke of genius is the aero helmet. Aero road helmets are arguably the best options for bikers looking to reduce their time by cutting down the net drag.
These helmets are designed ergonomically to provide the best results – better ventilation, less drag, and increased effective speed. But, these "extra" features come at an equally hefty price, which begs the question – all the cool features aside, do YOU need to get an aero helmet?
Let's dive in.
Is an aero helmet worth going the extra mile?
The answer is somewhat subjective, to say the least. Data from various companies suggests that aero cycling helmets are worth the cost, but that's not credible enough. After all, who would decentivize their own product?
Numerous individual tests with high-tech precision equipment have concluded that an aero helmet does indeed cut down on drag to provide better speed/average (roughly saving 3-4 seconds) every four miles. The only downside is that these helmets weigh slightly more than standard TT helmets.
The famous British cyclist Michael Hutchinson says fully vented standard bike helmets are as aerodynamic as a sombrero (which means they aren't at all – just in case you took the joke literally). So, what does all this mean for you?
If you're into racing, or speed road bike, or triathlon, go with an aero road helmet by all means. But if the difference of 3 to 4 seconds doesn't matter a lot to you, then you might wanna keep reading.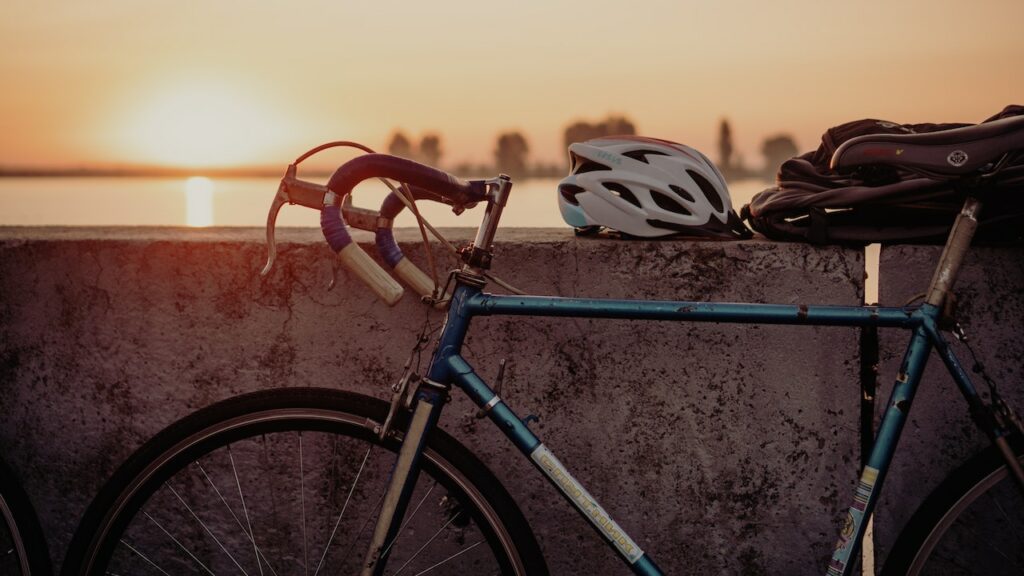 1. How much time will an aero helmet save?
Aero road helmets tend to save about a minute over every 25 miles or 30-60 seconds for every hour of riding. However, the final results depend on the duration, as longer riding time creates a bigger difference between an aero and non-aero helmet. These helmets often save about 20 to 30 seconds during a short spring and about 3-5 whole minutes over longer distances (ironman triathlon).
Let me give you some recommendations of my personal favorite aero road helmets.
Read More: Best Bike Computers in 2022 – An Odometer, A Speedometer & Much More
Best Aero Helmets to Buy in 2022
Here are my top 5 recommendations for you:
1. Lazer Bullet 2.0 MIPS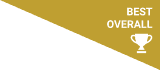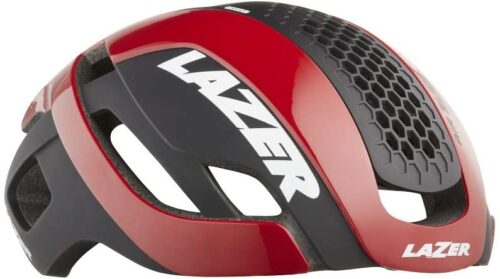 Lazer Bullet 2.0 (MIPS) is the best aero helmet to purchase in 2022. Itis comes with many exciting features such as adjustable ventilation and rear LED at just $270.
Bullet 2.0 has the latest MIPS protection and four adjustable (sliding) vents at the front that allows the biker to regulate ventilation accordingly and prevent the helmet from getting overheated.
Did I mention that it has a magnetic clip-on panoramic Zeiss lens or that it's compatible with many of Lazer's tech products, such as an inclination sensor and a heart-rate monitor?
2. Oakley ARO 5 MIPS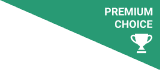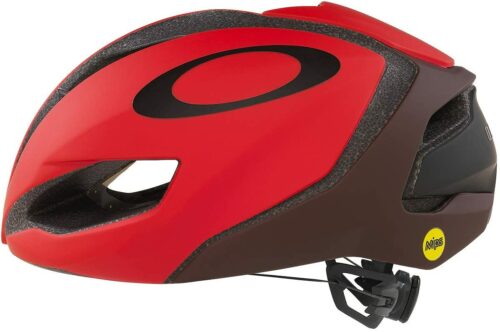 Oakley's slightly round ARO 5 helmet does seem odd at first, but I assure you that it's the real deal. The $250 helmet comes with a MIPS lining for extra protection and a BOA closure.
Oakley's ARO 5 does its ventilation in the most aesthetically pleasing way with small vents. Although, it's worth mentioning that ARO5 isn't recommended for long climbs (mountain riding) due to the smaller vents.
3. Giro Vanquish MIPS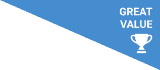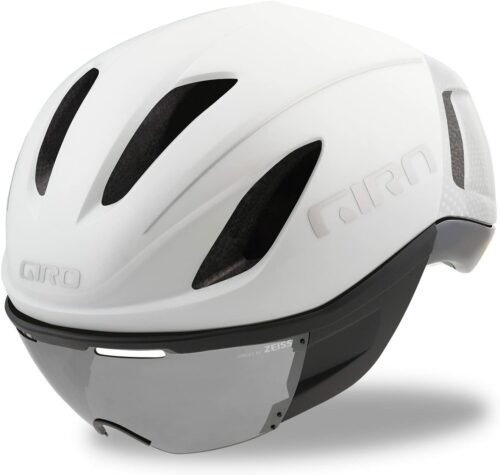 4. Limar Air Speed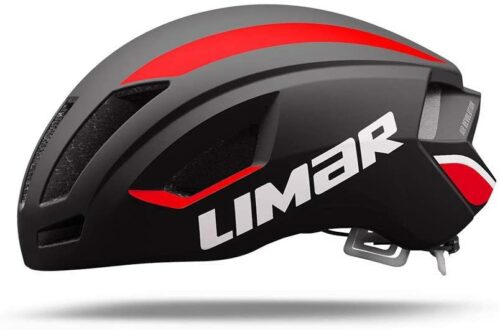 Limar's Air Speed is ONE of the best and cheapest aero road helmet in the 2022 market. The helmet is relatively cheaper ($170) and only offers in-molding EPS foam instead of a MIPS layer.
Air Speed is definitely not the best of the best aero helmet. Still, it's more than enough for beginners. The product has marvelous features, such as its own Air Fit retention system that takes comfortability to the next level.
5. Kask Protone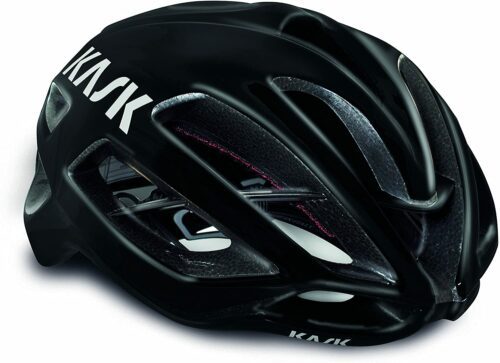 At $299, Kask Protone doesn't come cheap but is one of the most well-balanced options on this list as it offers a bit of everything you'll need and then some. The aero helmet is known for being handcrafted in Italy and weighing just about 8.12 oz.
Oh, and here's the best part – Kask Protone doesn't have a MIPS layer, but that's a good thing. Instead of MIPS or an EPS foam, Kask Protone has a layer of the polycarbonate shell. If that makes you uneasy, don't worry, they're OSHA certified.
In fact, Kask Protone's aero road helmet meets and exceeds all of the US safety standards as they're much stricter in Europe.
6. POC Ventral Spin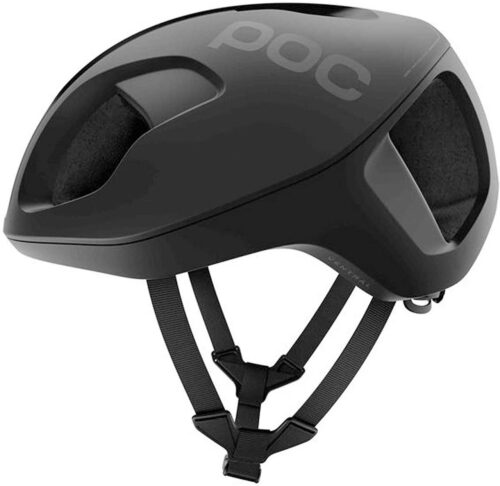 POC's Ventral Spin is another helmet with a multitude of features that don't come cheap. At $300, POC Ventral Spin offers 14 different (and stunning color options) to choose from. And that's not even the best part.
The aero road helmet is made of a unibody shell for outer shell material and a layer of impact EPS foam that helps reduce injuries in a rotational accident. The road helmet Ventral Spin has CPSC certification and a real dial adjustment system to control the 9 large vents on the helmet.
Like most helmets, Ventral Spin uses SPIN technology (Shearing Pad Inside) which is similar to a MIPS coating but not as potent.
7. Abus GameChanger
Abus's GameChanger does indeed live up to its name. The $220 aero road helmets looks simple enough at the first glance. But it's carefully and ergonomically designed to the needs of most users.
The primary USP of this "game-changing" product is that it remains a certain level of aerodynamic efficiency in every direction. In short, you can tilt your head in any direction you want, the road helmet will retain its aerodynamic properties.
How to choose the best aero helmet?
There are dozens of fantastic aero helmets in the market, and (obviously) I can't name all of them. The list I gave you has some of my personal favorites as well as some of the best aero road helmets for a wide audience.
So, to cut a long story short, I'm gonna tell you about the primary factors I look out for when buying an aero road helmet for myself. You can apply the same tips to make an informed decision.
1. Comfort
Comfort is often overlooked as a personal choice, but it should be your first focus, according to me.
You'd be wrong to think that you'll do great with a top-of-the-line helmet that may not be as comfortable. You can't ride at your best speed and with full concentration if the helmet is too hot or doesn't fit your head.
2. Ergonomics = Speed
Naturally, an aero road helmet is designed as aerodynamically as possible to ensure maximum possible speed. This is a major issue since the claims made by most manufacturers come from in-house testing, which can be manipulated ever so slightly to highlight some pros over cons.
I suggest you either try the helmet out yourself or look at the reviews from some trusted sources.
3. Weight of the Helmet
Your average aero road helmet is heavier than a regular helmet. And even though it's not that big an issue speed-wise, there's no harm in getting a lighter aero biking helmet.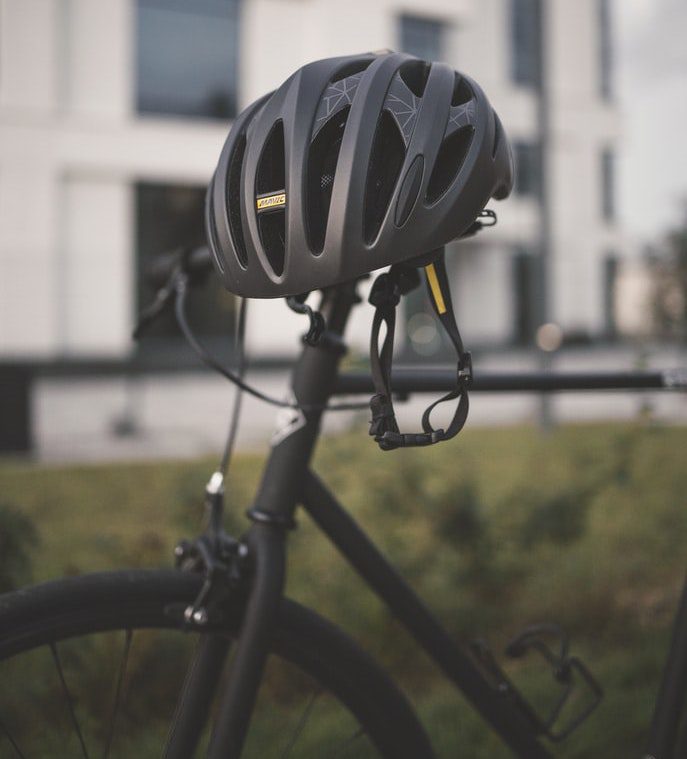 4. Safety
It goes without saying that safety is way more important than cutting out drag. Most manufacturers will have done their due diligence and gone through basic levels of safety testing. I don't recommend buying anything from unknown brands.
Speaking of safety, go for the best technology available if your budget allows – MIPS. Multi-Directional Impact Protection System is leagues ahead of other helmets when it comes to angular or rotational impacts.
5. Ventilation
I'll discuss this in detail in the "are aero helmets hot" section, but ventilation is a big concern with these helmets.
Most aero road helmets come with zero vents, but some have tiny pores in them that take advantage of the Venturi effect. In layman terms, it allows the air to be pushed through tiny holes.
6. Budget & Aesthetics
As I said, there are dozens of options to choose from because looks and aesthetics do matter. And, of course, staying within the budget doesn't mean getting an awful-looking helmet with amazing features because it's not something you'll wanna use.
My only advice it to think carefully before spending hundreds of dollars on "extra features" you want but have no need of. It'll help balance budget and aesthetics.
7. Looking at Other Options That May Suit You Better
We're often too focused on the options laid out in front of us to even try and think out of the box. What if there are other aero helmet options other than the ones in your wishlist that might suit you better? Actually, scratch that. What if there are some other best aero helmets that you might prefer?
You can also look at some of the hard shell cycling helmets and in-mold helmets if you're not highly focused on saving them precious seconds.
Frequently Asked Questions (FAQ)
Let's talk about the two most important questions people have when buying an aero road helmet.
1. Are aero helmets hot?
Closing off the vents is more or less the defining point of an aero helmet as it helps cut down drag. Do you see where I'm going with this? Your standard aero helmet is infamous for poor ventilation and heating up to unbearable levels in summer over longer distances.
An isolated research study was conducted in 2013 to quantify the overheating issue known as the "Effect of an aerodynamic helmet on head temperature, core temperature, and cycling power compared with a traditional helmet."
The researchers measured the core body temperature during a 30-minute ride at low intensity, where participants were asked to keep their VO2 max levels at 50%. Participants were asked to perform a self-paced 7.45 miles long trial in the second test.
Throughout the study, researchers found that the head temperature increased for the participants wearing an aero helmet in all trials. Although the core temperature and heart rate were more or less the same. Similarly, the net power output remained unaffected for an aero helmet in the heat.
Does this mean heat isn't a problem for an aero bike helmet? Yes and no. Ideally, it shouldn't be a problem, but we don't live in an ideal world. This depends on individual characteristics and how much heat you're accustomed to. It's advised to only wear aero cycling helmets where it makes sense, such as sprint races.
2. Is no helmet more aero?
Would you have an extra aerodynamical edge if you go helmet-less or bare-headed? It's a question that need not be answered. You must wear a helmet at all times since it's a matter of personal safety.
But, since most of you asked, I did some digging. Ideally, the gap between an aero helmet or going helmet-less wouldn't be as big (if it exists) to actually matter in a real-time scenario.
Because if you think about it, aerodynamics is all about how you interact with the wind. Going helmet-less would create uneven surfaces such as your ears, hair, and shoulders. Instead, an aero helmet paired with a correct biking posture allows air to pass through with a minimal amount of drag.
Of course, that raises another question – whether going bald is more aero or not. But that's too tiny for a hypothetical to be concerned in a real-life situation and is hence deemed inconsequential.
Ps…there were no isolated research studies on the topic (obviously), so this barebones speculation is the closest to an answer.
Read More: Beginner's Guide to Biking Shoes: Which Pair Should You Buy?
What is a MIPS helmet? How better are they?
I've mentioned it quite many times in the article without explaining what MIPS actually is. Have you ever seen those helmets with yellow spots all over them? Generally, those are MIPS helmets, a short form for Multi-directional Impact Protection System.
MIPS is but a thin layer of plastic that helps divert the stress and pressure between your skull and the edge of the helmet. According to the data, MIPS helmets are at least 10-15% better at handling the rotating impact.
These cycling helmets are used to prohibit (or completely stop) the rotating motion of the head to lessen the impact during an accident. And even though this added security comes at a price, MIPS is well worth the cost. How do they do that, you ask?
It basically uses a modified slip lane that allows a frequent moment (about 10-15mm) between your helmet and head at the most crucial moment – immediately after an oblique impact. If that became too mechanical to you, here's the shorter version: they're super safe! Wait, are they really?
Which is the safest helmet: Aero, MIPS, both, or something else entirely?
Needless to say, MIPS helmets are not the safest. In fact, no helmet is safest because "every individual and every accident are different." I know it's a standard gimmick that manufacturers use for safety claims but it does have some truth to it.
With that said, I still think MIPS is the best choice we currently have. After all, who wouldn't want a 10-15% increased protection for their head?
Since its introduction, all the major brands have been using MIPS insert in their helmets such as Lazer and Bontrager. Ideally, you should get aero helmets with MIPS technology to reduce drag and increase security.
Well, this was everything you needed to know about purchasing an aero road helmet. You don't need to go to multiple shops and try out helmets as long as you know your size and the features you're looking for.